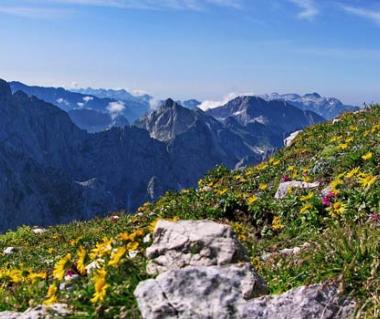 Slovenia Trip Planner
Plan your customized trip plan for Slovenia. Choose from Top Toursim cities and tourist attarctions of Slovenia using trip planner.
Slovenia Overview
SLOVENIA is small country, is packed with a number of things in it . That's the tower Alps, whether its rock-solid medieval castles, narrow cobbled streets or yummy wines. Slovenia is incredible, very Westernized-and yet with a wealth of tradition and culture all its own. And, as if that isn't enough, the country has excellent ski resorts, national parks, underground caves, limestone caverns and beaches.
How to enter :-
Air:-Brnik Airport, near Ljubljana, is Slovenia's main gateway for air transport. The national carrier, Adria Airways, operates flights connecting Brnik International to most major capital cities in Europe as well as to Tel Aviv's Ben Gurion International Airport.
Rail:- Slovenia is l linked with the rest of Europe, both east and west. Daily trains from Salzburg, Vienna and Trieste connect Slovenia to the western half of the continent, and the Euro city Mimara Express that passes through Munich, Leipzig, Zagreb and Ljubljana is the fastest way to the east. Besides these, there are regular trains to Ljubljana from Rome, Milan, Venice, Budapest and other towns in neighbouring countries.
Climate and best time to visit : -
Slovenia's climate is with warm summers and cool winters. Winter temperatures usually fall below freezing point, and the alpine regions have periodic snowfall between December and March. If you looking further for Kranjska Gora, Bovec-Kanin, Krvavec or one of the other ski-resorts of Slovenia, between December to March is peak time. For the rest of the year, most of Slovenia is snowfall does not exsists and special time for trekking and sightseeing. Plan your visit for the summer, between May and September. Go in May if you want to see the countryside in blooming action.
What to see : -
Slovenia, with its miles of mountainous country, its dense forests, rivers and lakes, is a sports lover's dream come true. The country's full of well-preserved castles, panoramic landscapes and amazing limestone caves. Sports enthusiasts will find plenty to buy in Slovenia- skiing equipment, walking shoes, mountaineering boots and sports clothing are just some of the items which are both good and reasonably priced.
Searching for something specific?