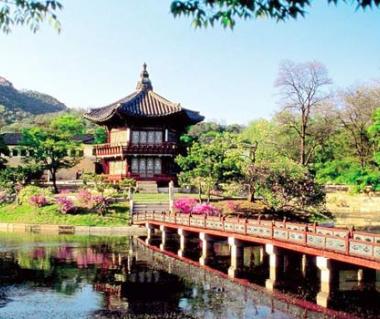 South Korea Trip Planner
Plan your customized trip plan for South Korea. Choose from Top Toursim cities and tourist attarctions of South Korea using trip planner.
South Korea Overview
South Korea is a stark contrast to North Korea. South Korea is warm and welcoming, industrialization has taken place at a rapid pace but the Koreans retain their heritage and are fiercely proud of their culture. Both countries are beautiful, with mountains, lakes, and rivers; and, combined with the fact that they're chockfull of beautiful old temples, palaces and monuments it's hardly surprising that Korea- and more specifically South Korea- is an attractive destination for many tourists. Seoul is a city on the fast track – soaring skyscrapers abound and everyone seems to be in a rush. Further afield, in contrast, is the slow-paced and steeped in ancient tradition with its shrines and beautiful temples. So come and explore South Korea and be charmed by its friendly hospitable people, its sights and sounds.
Getting in and around South Korea
Air:-Korea, and more specifically South Korea, is well connected with the rest of the world. Nearly all the major international airports across the world have flights (many of them direct) linking them to Korea. Korean Air, the country's national carrier, is its main link to other countries, although a number of other airlines also operate flights to South Korea.
Climate and the best time to visit
South Korea, thanks to its northern location, has a relatively temperate climate, with four distinct seasons. The best time to visit most of Seoul is during the autumn- the air is crisp, the weather's sunny and neither too hot or too cold, and the country's at its most beautiful- a million shades of red and gold and brown cloak the trees, and it's perfectly spectacular.
What to see
Korea does not have a whole lot of cities, but what there are interesting in. The capital, JMb Seoul for instance, is a very fascinating mix of the old and the new- a glittering glass-and-steel city almost completely rebuilt after being ruined in the 1950s, but with its old temples and pagodas still intact. South Korea is rapidly becoming a haven for shoppers. There are also a few mountains good for skiing - Yongpyong on the east coast or the Alps Ski Resort near Soraksan National Park.
Searching for something specific?