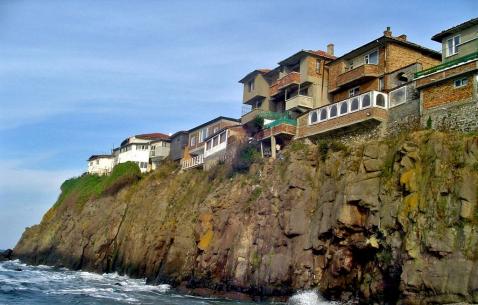 Top Things To Do In Sozopol
Explore the best things to do in Sozopol. These are the most preferred tourist activities.
Save 20%

Duration: 3 Days

Explore the southern sea side of Bulgaria and get to know more about the cilture and tradition of the Black sea region. Spend...
Top Tourist Attractions in Sozopol
Must see places in Sozopol ranked on popularity. Here is the complete list of best attractions in Sozopol and point of interests to visit.
Find Your Sozopol Attractions on Map
Best Places to Go and to Do in Sozopol
Sozopol is a historic town in Bulgaria that is located on the coast of the Black Sea and is widely renowned as a seaside resort town. With its ancient history, coastal beauty, fusion cuisine and extremely pleasant weather, you will never run out of things to do in Sozopol, ever! Because of its history, exploring the ruins and relics of the past is easily of the top activities to be done in Sozopol. One can plan a visit to Sozopol old Town, Ravadinovo Castle, Southern Fortress Wall and Tower Museum and Church of Sveti Georg for a great tour through the past.
Being a coastal town has its advantages, and Sozopol has several of them! Visitors can chill out at the serene Harmani Beach or the equally popular Kavatsite Beach, indulge in water sports like surfing and jet-skiing, or just grab some food and drinks from the various shacks and beach restaurants and enjoy the sunbathing experience. All these fabulous attractions and activities are sure to leave you wondering what all to do in Sozopol after all!
Explore the travel planning tool for your visit to Sozopol and create a flawless plan in few simple steps!
What To Do in Sozopol: Day-Wise Ideas
Find what not to miss in Sozopol! Recommended Sozopol itineraries and vacation ideas created by travelers across the world.
Things To Do in Nearby Cities
More Places on TripHobo to visit