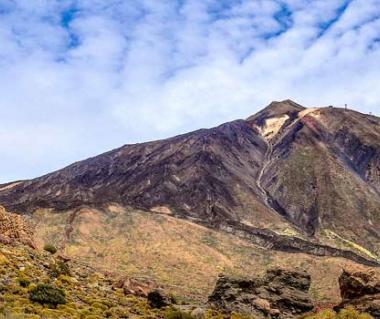 Spain Trip Planner
Plan your customized trip plan for Spain. Choose from Top Toursim cities and tourist attarctions of Spain using trip planner.
Spain Overview
Spain, the exotic and vibrant land from the Mediterranean region is a place full of exuberance and excitement. The rustic architecture, the great food, the peppy music and the eccentric culture all make Spain an irresistible travel destination.
The people of Spain are known for their exuberance and their passionate nature. This is depicted in their dances, their music and their culture which is certainly worth experiencing.
But what people tend to forget is that the country has a rich history and hence a very diverse heritage. There is Roman, Christian and Muslim influence on the culture amongst many others. The country is a beautiful amalgamation of cultures and traditions. It has a very earthy yet vibrant feel that people from far and wide crave and come to see.
Spain's eccentric architecture that manages to marry the European influences with the Arabic ones in wonderful harmony is definitely worth a mention here. The gothic architecture and the neo-modernist style of Barcelona is an extremely important part of Spain tourism.
The Tomatina and Las Fallas festivals are famous all over the world for their sheer energy and magnitude. These are certainly illustrative of the feisty spirit that Spain has. Even though Bullfighting has been outlawed in most places, the relics of this ancient tradition can be seen all over the country. This fierce spirit of Spain is what everybody comes to experience.
In short, the land of tapas, tomatoes, salsa and summer is not just that; it is so much more. This exotic experience is certain to be one in a million.
Spain is also the home of Europe's first and only underwater museum- The Museo Atlantico which exhibits artefacts for Ocean conservation by British artist and sculptor Jason deCaires Tayor.
How to reach and How to get around
Alicante Airport in Valencia, Barcelona airport in Catalonia and of course, the Madrid international airport are some of the major airports in Spain. Be sure to book your tickets in advance during festivals as the traffic to the country is a lot during these times.
Getting around:

Public Transport: Both bus and rail systems in most cities are very well maintained so it is very easy to travel by public transport. The schedules will be found in English and they are quite easy to understand. The company called RENFE which manages the railways provides a huge range of choices when it comes to fares and timings so you need not worry too much about transport. Major cities like Madrid also have Metro rails. You can buy a pass that will enable you to travel very freely.
Taxi: If you intend to use Taxis make sure that they have been certified. It is usually expected that you tip them though. In general taxis might be expensive.
Hiring a car is not a bad option but you might find the public transport system a lot more convenient than having to find parking at every other place. Unless you plan to travel from city to city very frequently stick to public transport.
When to visit
Summer: Summer is the peak tourist season in Spain. People flock from all over the world to enjoy the sun and the sand. The only downside is that it can get quite crowded during this time. If you aren't in the mood for the sizzling summer temperatures don't
Winter: January and February are full of festivals in Spain. February sees the bright and colorful carnival. Winter is a very pleasant time to visit Spain and the place is very less crowded but the Sweltering sun that Spain is famous for will be absent.
The Best time to visit the northern part of Spain is August. Avoid visiting the country during major festivals unless you specifically want to participate in it. The places are always crowded and finding accommodation becomes difficult especially during Tomatina and Las Fallas.
What to see
Festivals in Spain:
Tomatina: The last Wednesday of August sees a cultural extravaganza in Spain. The tomatina festival where people gather on the streets and jovially throw tomatoes at each other is a world famous phenomenon. It is certainly also a huge tourist attraction. The fierceness and the fun which are characteristics of Spain are also the main elements of this festival,
Las Fallas: The Falles Festival in Valencia is truly grand. Each region within Valencia creates an impressive float or falla which is decorated with huge dolls. There is a huge parade and a competition after which the fallas are burnt. This eccentric festival is an amazing event to witness.
Bull Run: the Bull Run is an interesting festival in Pampalona. It isn't for everyone as some might consider it to be brutal. The idea behind it is to out run the bulls that come charging behind hordes of people brave enough to do it and the goal is to come out of the run unscathed. The event takes place in July.
What to try out:
Tapas: A trip to a Tapas Bar is a must in Spain. Tapas are basically yummy snacks usually served with an alcoholic beverage. Sometimes people actually dine on them although they are just supposed to be appetizers. From vegetables and cheese to fresh sea-food tapas come in all shapes and sizes and suit all palates. The squid especially is an undoubted must try if you like sea-food. The food is simple but delicious and the atmosphere in Tapas bar makes it a wonderful experience.
Paella: Not many people realize that this dish is not a countrywide phenomenon. The Paella is a culinary product of Valencia although now it has become pretty widely available. However, for the most authentic version, you have to try it in its place of origin. This rice dish is as tasty as it is pretty to look at. Usually meat, seafood, beans or vegetables are cooked with the rice. This dish is certainly something to try out.
Sangria: the Sangria is a fruit and wine cocktail that is a definite must try while in Spain. This delicious concoction with fresh fruit and red wine is sure to soothe your summers and energize you for all the fun that is to be had.
Searching for something specific?