Best Time To Visit Sperlonga
Explore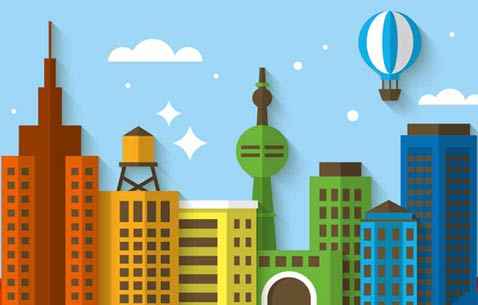 Best Time To Go To Sperlonga
Sperlonga's weather remains mild throughout the year, making it one of the best weekend beach destination from Rome. Being a beach side destination, anytime is the good time to visit Sperlonga. June, July are the best months to visit Sperlonga as the weather remains pleasant and dry to explore its beauty. It is this time of the year when you will get to see the best of Italian weather glory. You can also visit Sperlonga in January when the weather remains cool to roam around. Here is a travel guide to decide which time to visit Sperlonga.
The warmest and driest months are July and August.
November sees the most of rainfall. This is not a good time to visit Sperlonga.
The coolest month is January.
Best time to go to Sperlonga Attractions

: Everyday 8:30 AM - 7:30 PM
: Everyday 8:30 AM - 7:30 PM
: Everyday 8:30 AM - 7:30 PM
: Everyday 8:30 AM - 7:30 PM
: Everyday 8:30 AM - 7:30 PM
: Everyday 8:30 AM - 7:30 PM
: Everyday 8:30 AM - 7:30 PM
: Everyday 8:30 AM - 7:30 PM
: Everyday 8:30 AM - 7:30 PM
: Everyday 8:30 AM - 7:30 PM
: Everyday 8:30 AM - 7:30 PM
: Everyday 8:30 AM - 7:30 PM

: Monday 00:1 AM - 4:00 AM; Monday 00:1 AM - 4:00 AM | 9:00 AM - 11:59 PM
: Monday 00:1 AM - 4:00 AM; Monday 00:1 AM - 4:00 AM | 9:00 AM - 11:59 PM
: Monday 00:1 AM - 4:00 AM; Monday 00:1 AM - 4:00 AM | 9:00 AM - 11:59 PM
: Monday 00:1 AM - 4:00 AM; Monday 00:1 AM - 4:00 AM | 9:00 AM - 11:59 PM
: Monday 00:1 AM - 4:00 AM; Monday 00:1 AM - 4:00 AM | 9:00 AM - 11:59 PM
: Monday 00:1 AM - 4:00 AM; Monday 00:1 AM - 4:00 AM | 9:00 AM - 11:59 PM
: Monday 00:1 AM - 4:00 AM; Monday 00:1 AM - 4:00 AM | 9:00 AM - 11:59 PM
: Monday 00:1 AM - 4:00 AM; Monday 00:1 AM - 4:00 AM | 9:00 AM - 11:59 PM
: Monday 00:1 AM - 4:00 AM; Monday 00:1 AM - 4:00 AM | 9:00 AM - 11:59 PM
: Monday 00:1 AM - 4:00 AM; Monday 00:1 AM - 4:00 AM | 9:00 AM - 11:59 PM
: Monday 00:1 AM - 4:00 AM; Monday 00:1 AM - 4:00 AM | 9:00 AM - 11:59 PM
: Monday 00:1 AM - 4:00 AM; Monday 00:1 AM - 4:00 AM | 9:00 AM - 11:59 PM

: Everyday 8:30 AM - 6:00 PM
: Everyday 8:30 AM - 6:00 PM
: Everyday 8:30 AM - 6:00 PM
: Everyday 8:30 AM - 6:00 PM
: Everyday 8:30 AM - 6:00 PM
: Everyday 8:30 AM - 6:00 PM
: Everyday 8:30 AM - 6:00 PM
: Everyday 8:30 AM - 6:00 PM
: Everyday 8:30 AM - 6:00 PM
: Everyday 8:30 AM - 6:00 PM
: Everyday 8:30 AM - 6:00 PM
: Everyday 8:30 AM - 6:00 PM