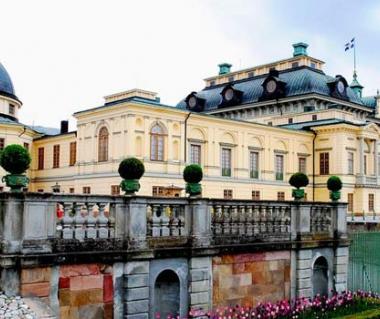 Sweden Trip Planner
Plan your customized trip plan for Sweden. Choose from Top Toursim cities and tourist attarctions of Sweden using trip planner.
Sweden Overview
Sweden is the country of the Nobel Prize; Greta Garbo and Ingmar Bergman; Electrolux and Ericsson. Sweden is known for its lovely lakes (a staggering 100,000 of them!), its mountains, its forests and the sheer beauty of the countryside. It is also known for the fact that it has managed to preserve a strictly neutral foreign policy despite two World Wars. Long shunned by travellers on a shoestring budget, But paying the odd kronor or two extra, just to be able to feast your eyes on the beautiful countryside, swig some of the excellent aquavit and party all night in Stockholm's nightclubs is all quite worth it, as you will see!
How to enter :-
Air:- Sweden's main airport is Arlanda, which is about half an hour's drive from Stockholm. The airport is linked to most European capitals, with flights coming in almost daily. If you're coming to Sweden from outside Europe, you have two options: you can catch a flight to one of the European airports which has flights to Arlanda; or you can come to Copenhagen (which has links from Asian and North American cities), and then get a connecting flight to Arlanda.
Rail:- Sweden is linked, by both train and road, to a number of other cities in Europe, mainly in Norway, Denmark, Finland, Germany, Poland, Estonia and the UK. From all these countries, bus services and trains run regularly, connecting with ferry services.
Climate and best time to visit : -
Sweden is on the edge of the Arctic Circle, so it's hardly a surprise that heavy snows, icy breezes and subzero temperatures are very much a part of life. Sweden is at its best during the summer months, May to August, although August can be pretty rainy and hot. June is the time when the tourist season reaches its peak, and is the best time to see much of the country.
What to see : -
What's better point to start your so journ in Sweden than Stockholm? A city that hums with activity, where the old mingle with the young, where modern steel and glass buildings comfortably rub shoulders with the medieval architecture seen in the city's historic quarter, Gamla Stan. Sweden's an expensive country, so if you're planning to go shopping, you'd better be prepared to spend a lot. Sweden has more than its fair share of wide-open spaces, and offers excellent opportunities for trekking, walking, climbing, and other sport.
Searching for something specific?