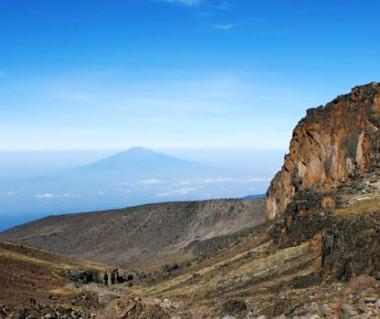 Tanzania Trip Planner
Plan your customized trip plan for Tanzania. Choose from Top Toursim cities and tourist attarctions of Tanzania using trip planner.
Tanzania Overview
Looking for an incredible romantic gateway amidst the wilderness of Africa? Well, Tanzania is the perfect destination for you then. This country is the place of statuesque and iconic Maasai warriors, endless savannah and exotic beaches along with incongruous mountain regions! Plan your next trip to this magical country of Africa and make your vacation into a lifetime experience.
Guidelines for Tanzania Visa
For the nationals of Romania and Cyprus, no Tanzania visa is needed. However, for the nationals of Canada, Australia, Britain along with other EU and the USA need to provide a visa to get an entry in this country. For the nationals not mentioned in the above-mentioned list, it is advisable to contact the nearest embassy for detailed visa requirements. The visitors need to provide a copy of their respective confirmed return tickets while entering the country.
Peak Time to Visit Tanzania
In you are wondering about the best time to visit Tanzania, any time of the year is ideal except for the time of rainy season. Tanzania experiences the rainy season for two times in a year. During October to December, short rains can be exhibited. Longer rainy season prevails from the month of March to the month of June. Usually, from the month of June to the month of October is the perfect time for the travelers to visit this wonderful country. If you want to enjoy the beachside views in a cozy weather, then you can visit this country between December and January.
Top Tourist Attractions of Tanzania
If you are eager to quench your extreme thirst of adventure, it is advisable to make a list of the things to do in Tanzania in advance as it will help you to chalk out your trip plan effectively.
Hiking to the Mount Kilimanjaro, having a thrilling safari in the world-famous Lake Manyara National Park, exploring the wilderness in the Selous Game Reserve are some of the main tourist attractions in Tanzania. Apart from all these, Mount Meru, Moshi, Lake Natron, National Museum etc. are some of the best places to visit in Tanzania.
Modes of Transportation
Are you thinking how to reach Tanzania places? Well, internal flight services are available to travel between the cities. If you have enough vacation time, you can travel by rails or by roads as well. The major cities of this country are well connected by well-maintained roads. Frequent bus services are easily available. You can also avail car and taxi services. However, the charges are a bit expensive. Love biking? Well, you have the option to hire bikes also. It is advisable to the travelers not to drive during the night time.
Available Lodging and Food
If you want a luxurious and comfortable accommodation in Tanzania, there are plenty of resorts and 5-star hotels available offering international standard services. However, if you are on a tight budget, you can easily find a handful option of mid-ranged hotels and guest houses. To avoid the rush of the festive season (Christmas and New Year), it is advisable to make your bookings of the accommodation in advance.
To satisfy your taste buds with the special dishes of Tanzania, you can try Nyamachoma, Mandazi, Ugalietc.
Head out for the adventurous Tanzania trip with the help of this pithy Tanzania travel guide and make your trip memorable as well as eventful!
Searching for something specific?