Things to do in Thanjavur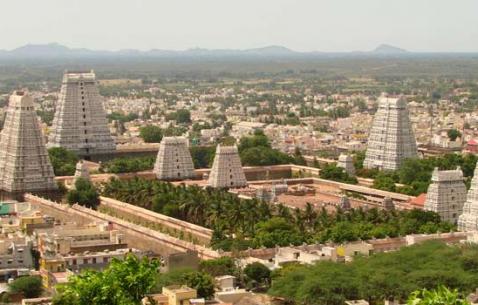 The Best Things To Do in Thanjavur
Soaked in South Indian culture and art, Thanjavur in Tamil Nadu is a major tourist destination. This one is known particularly for the temples which are nothing but architectural masterpieces. There are plentiful of things to indulge in Thanjavur. Hence, if you're planning a trip to Thanjavur, make sure you've gone through this list.
Experience all the divinity by visiting Uppiliappam Temple, Airavateswara Temple, Gagaikonda Cholapuram and Brihadeeshwara Temple. Other major attractions also include Poompuhar Art Gallery, Shiva Ganga Garden and Schwartz Church.
Explore the travel planning tool for your visit to Thanjavur and create a flawless plan in few simple steps!
24 Tourist Attractions in Thanjavur

Must see places in Thanjavur ranked on popularity. Here is the complete list of best attractions in Thanjavur and point of interests to visit.
Tourist Attractions Near Thanjavur
Find Your Thanjavur Attractions on Map
Types of Things To Do in Thanjavur
Find more attractions and places to visit in Thanjavur under these things to do categories.
What To Do in Thanjavur: Day-Wise Ideas
Find what not to miss in Thanjavur! Recommended Thanjavur itineraries and vacation ideas created by travelers across the world.