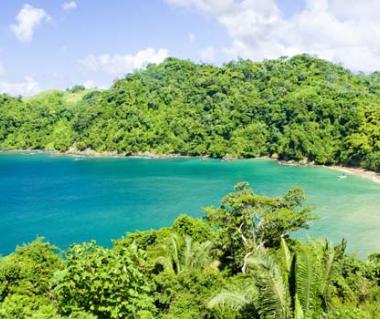 Trinidad And Tobago Trip Planner
Plan your customized trip plan for Trinidad And Tobago. Choose from Top Toursim cities and tourist attarctions of Trinidad And Tobago using trip planner.
Trinidad And Tobago Overview
Caribbean Trinidad
Trinidad is not only the most popular of-the two islands, but it is also the largest. Trinidad is located 11km, or 6.8miles, of Venezuela's coast. Trinidad is also the West Indies' fifth largest island. It is a great place to visit whether you are a tourist or not.
Climate: You can expect temperatures to climb as high has 32-degrees Celcius. Trinidad, with its tropical climate, enjoys a cooler north east wind. During the months of January until May, this is the islands driest season, and June through December, is considered Trinidad's wettest season.
Best Time to Travel
Trinidad is best seen during the winter season, which is between December and April. This is also tourist season. June is considered the island's rainy season, but if you would like to visit in September, which is also ideal and because rates are much lower. A lot of people however prefer to visit Trinidad during the winter season when the weather is just fine.
Travel Information: Getting to and Around
You will be able to find it all in Trinidad. Taxis can be hired from taxi stands in all major areas, and if you would like to find something more private, Trinidad also offers private taxis that are individually owned. Maxis are found on every major route, and public buses are always the cheapest alternative. You can also travel using trains and as usual these are much cheaper. Buses are also another cheaper option. If you are a tourist and you have some money to spend then it is better to hire a private taxi.
Where to Stay
Trinidad does not only cater for the rich or only for the average. Everybody is welcome. If you are looking for taste, but at an affordable price, you can put your feet up at Kapok Hotel. Visit Asa Wright Nature Centre and Lodge, they also offer great prices for anyone. The Carnetta's Inn and Coblentz Inn have something for everyone; again their food is also good, you will not be disappointed. .
What to See
During your time here, you want to visit a few areas. Places that you should visit are the
Mount Saint Benedict - which is a monastery and can be located near Arima. All visitors are welcome, you do not have to pay anything to come here. It is a nice place to visit with family.
Asa Wright Nature Center- if you are into bird watching. You will also find cottages here, but you do not have to stay overnight if you feel otherwise. The choice is yours.
Where To Be
You will be able to find lounges, nightclubs and bars in Trinidad. If you would like to feel like a VIP for one night, there is something just perfect for you that offer sizzling cocktails and dazzling lights. Casinos and cinemas are also there, in fact there is something for everyone and for every budget.
Ariaputa Avenue – also known as The Avenue is a lounge and bar. It is very popular and buzzing with life. Come any time of the day and you will enjoy every moment.
Eat Outs
Apsara – Port of Spain
Visit this Italian restaurant and make sure to order their popular chicken tikka. This restaurant is located not too far from where the president lives. Tourists and locals love to eat at this place, it is quiet and the food is special.
Veni Mange – Port of Spain
Known as the best restaurant in the nation. Their Trinidadian soup is definitely a must-have and if you have not yet tried the pork stew, it is something you should eat before leaving. Again their food is known to be delicious; they serve a variety of dishes to suit different tastes.
Events
Trinidad is well-known for their annual carnival. Another event you should visit the island for is the Steelband Music Festival. The festival brings together many musicians, whether you are a jazz an or an R'n'B fan, you will not be disappointed. There is much to see and do in Trinidad; you will not have enough time to get around to it all. Be sure to stick around for the nation's Hindu festivals: Diwali and Phagwah.
There is something for everyone in Trinidad. It is a great tourist destination and there are many places to hang out. There are also places for family or if you want to have your honeymoon, it is also a great option. The weather there makes it even more attractive because you do not get to experience extreme weather conditions.
Searching for something specific?