Best Time To Visit Trinity Beach
Explore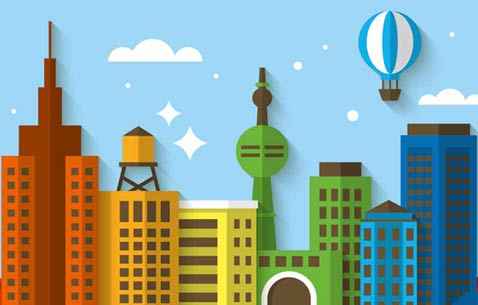 Best Time To Go To Trinity Beach
Like Cairns, Trinity Beach has two distinct weathers- wet season and dry season.
Wet season: Humid, wet and stormy days begin December onwards and last till mid April. This is also the time when the temperatures soar, ranging between 24° Celsius to 31° Celsius. The region is also prone to cyclones. Not the best time to visit Trinity Beach, this season does have its charm however.
Dry season: The dry season starts April end onwards and lasts till November. The best season to visit Trinity Beach, this is when you can enjoy the grand outdoors. It is also winter season during this time and from June to August the temperatures go down considerably, making the whole environment enjoyable.
Best time to go to Trinity Beach Attractions

: Monday to Friday 8:00 AM - 5:30 PM; Saturday, Sunday 8:00 AM - 1:00 PM
: Monday to Friday 8:00 AM - 5:30 PM; Saturday, Sunday 8:00 AM - 1:00 PM
: Monday to Friday 8:00 AM - 5:30 PM; Saturday, Sunday 8:00 AM - 1:00 PM
: Monday to Friday 8:00 AM - 5:30 PM; Saturday, Sunday 8:00 AM - 1:00 PM
: Monday to Friday 8:00 AM - 5:30 PM; Saturday, Sunday 8:00 AM - 1:00 PM
: Monday to Friday 8:00 AM - 5:30 PM; Saturday, Sunday 8:00 AM - 1:00 PM
: Monday to Friday 8:00 AM - 5:30 PM; Saturday, Sunday 8:00 AM - 1:00 PM
: Monday to Friday 8:00 AM - 5:30 PM; Saturday, Sunday 8:00 AM - 1:00 PM
: Monday to Friday 8:00 AM - 5:30 PM; Saturday, Sunday 8:00 AM - 1:00 PM
: Monday to Friday 8:00 AM - 5:30 PM; Saturday, Sunday 8:00 AM - 1:00 PM
: Monday to Friday 8:00 AM - 5:30 PM; Saturday, Sunday 8:00 AM - 1:00 PM
: Monday to Friday 8:00 AM - 5:30 PM; Saturday, Sunday 8:00 AM - 1:00 PM

: Monday to Friday 9:00 AM - 5:00 PM; Saturday, Sunday 9:00 AM - 5:00 PM
: Monday to Friday 9:00 AM - 5:00 PM; Saturday, Sunday 9:00 AM - 5:00 PM
: Monday to Friday 9:00 AM - 5:00 PM; Saturday, Sunday 9:00 AM - 5:00 PM
: Monday to Friday 9:00 AM - 5:00 PM; Saturday, Sunday 9:00 AM - 5:00 PM
: Monday to Friday 9:00 AM - 5:00 PM; Saturday, Sunday 9:00 AM - 5:00 PM
: Monday to Friday 9:00 AM - 5:00 PM; Saturday, Sunday 9:00 AM - 5:00 PM
: Monday to Friday 9:00 AM - 5:00 PM; Saturday, Sunday 9:00 AM - 5:00 PM
: Monday to Friday 9:00 AM - 5:00 PM; Saturday, Sunday 9:00 AM - 5:00 PM
: Monday to Friday 9:00 AM - 5:00 PM; Saturday, Sunday 9:00 AM - 5:00 PM
: Monday to Friday 9:00 AM - 5:00 PM; Saturday, Sunday 9:00 AM - 5:00 PM
: Monday to Friday 9:00 AM - 5:00 PM; Saturday, Sunday 9:00 AM - 5:00 PM
: Monday to Friday 9:00 AM - 5:00 PM; Saturday, Sunday 9:00 AM - 5:00 PM