Quintana Roo
Tours near Quintana Roo
Tours for Quintana Roo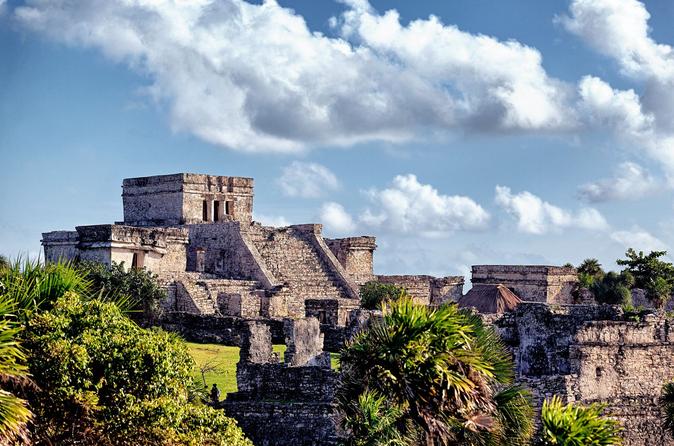 Book Now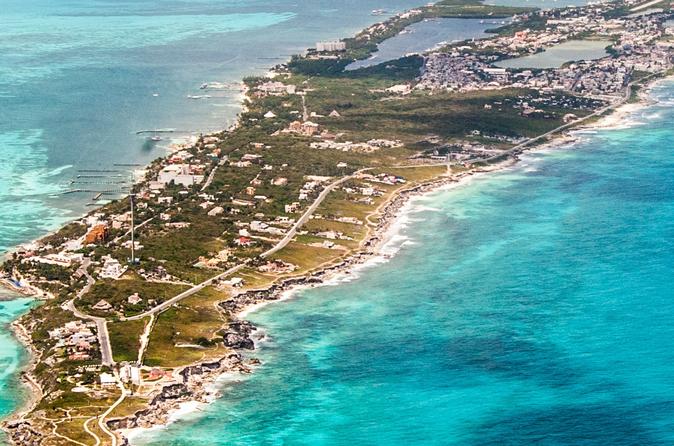 Book Now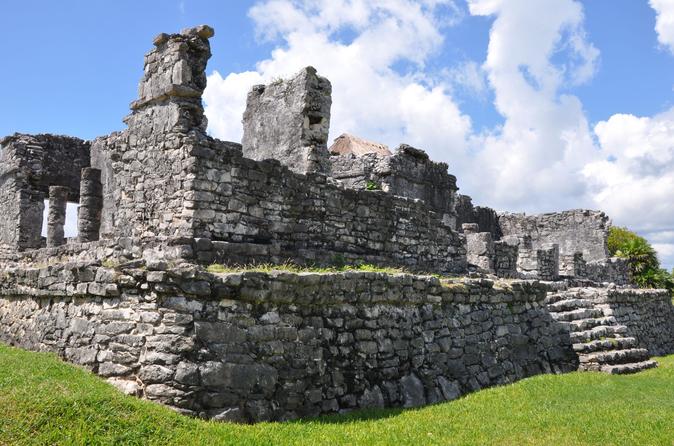 Book Now
Show More
Book Now
Book Now
Book Now
Show More
About Quintana Roo, Tulum
Quintana Roo (Spanish pronunciation: [kinˈtana ˈro]), officially the Free and Sovereign State of Quintana Roo (Spanish: Estado Libre y Soberano de Quintana Roo), is one of the 31 states which, with the Federal District, make up the 32 federal entities of Mexico. It is divided into ten municipalities and its capital city is Chetumal. Quintana Roo is located on the eastern part of the Yucatán Peninsula and is bordered by the states of Campeche to the west and Yucatán to the northwest, and by the Orange Walk and Corozal districts of Belize, along with an offshore borderline with Belize District to the south. Quintana Roo has a coastline to the east with the Caribbean Sea and to the north with the Gulf of Mexico. It also claims territory which gives it a small border with Guatemala in the southwest of the state, although this disputed area is also claimed by Campeche. Quintana Roo is the home of the city of Cancún, the islands of Cozumel and Isla Mujeres, and the towns of Bacalar, Playa del Carmen and Akumal, as well as the ancient Maya ruins of Chacchoben, Cobá, Kohunlich, Muyil, Tulum, Xel-Há, and Xcaret. The Sian Ka'an biosphere reserve is also located in the state. The state officially covers an area of 44,705 square kilometers (17,261 sq mi), but since 1997 there is a boundary dispute with the states of Yucatán and Campeche over an area of approximately 10,200 square kilometers (3,900 sq mi). The statewide population is expanding at a rapid rate due to the construction of hotels and the demand for workers. Many immigrants come from Yucatán, Campeche, Tabasco, and Veracruz. The state is frequently hit by severe hurricanes due to its exposed location, the most recent and severe being Hurricane Dean in 2007, which made landfall with sustained winds of 280 km/h (175 mph), with gusts up to 320 km/h (200 mph). On February 1, 2015, Quintana Roo officially adopted a new time zone, Southeastern, which is five hours behind Coordinated Universal Time (UTC−05:00), and corresponds to Eastern Standard Time (EST). Reasons cited for the change include coordination of air travel, banking operations, and more daylight hours, the latter of which will result in less energy usage.
Wikipedia
Overview of Quintana Roo
Walking past the city of Tulum, you will come across Quintana Roo. Quintana Roo is easily missed on a visit to Tulum.
Quintana Roo is not a popular tourist spot and visitors exploring prime attractions like Cenotes Sac Actun . For more popular attractions visit things to do in Tulum.
Local travel guides will amplify your fun in the city as they walk you around the major attractions. You can book Tulum tours for such assistance.
More about Tulum
Try the best Tulum trip planner to visit this Quintana Roo as well as many others.
Add accommodation and hotels in Tulum that suit your budget including the most recommended ones like Harmony Glamping And Boutique Hotel, Secret Garden Tulum Hotel and Don Diego De La Selva.
Draft the best Tulum vacation packages using ideal templates offered by TripHobo. Also explore how to reach Tulum on the go!
Book Quintana Roo Tickets And Tours
Share your experience - Rate Quintana Roo, Tulum