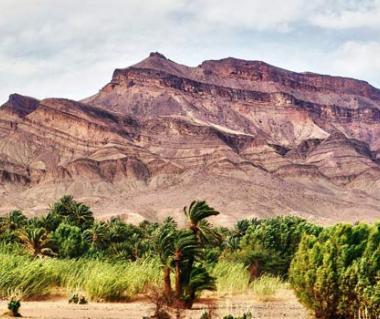 Tunisia Trip Planner
Plan your customized trip plan for Tunisia. Choose from Top Toursim cities and tourist attarctions of Tunisia using trip planner.
Tunisia Overview
With the magnificent Sahara on one side and the lovely Mediterranean on the other; Tunisia is one of the most under rated tourist destinations in North Africa. With influences from various cultures due to its history, Tunisia has retained the best of all and has kept its history as a treasure. Known for its lovely souks, mosaics, mosques, synagogues- there is a lot of liberalism and yet a lot of culture overflowing from the nooks and corners of this country. A Tunisia travel guide is a perfect blend of everything you need on a vacation.
Visa Procedure
Passport holders of Algeria, Antigua and Barbuda, Argentina, Australia, Austria, Bahrain, Barbados, Belgium, Belize, Bermuda, Bosnia and Herzegovina, Brazil, British Virgin Islands, Brunei Darussalam, Bulgaria, Canada, Cape Verde, Chile, Comoros Republic, Costa Rica, Cote d'Ivoire, Croatia, Czech Republic, Denmark, Dominica, Estonia, Equatorial Guinea, Falkland Islands, Fiji, Finland, France, Gabon, Gambia, Germany, Gibraltar, Gilbert Islands, Greece, Guinea, Guinea Bissau, Honduras, Hong Kong, Hungary, Iceland, Iran, Ireland, Italy, Japan, Kiribati, South Korea, Kuwait, Latvia, Libya, Liechtenstein, Lithuania, Luxembourg, Macedonia, Malaysia, Mali, Malta, Mauritania, Mauritius, Moldova, Monaco, Montenegro, Montserrat, Morocco, Netherlands, Namibia, New Zealand, Niger, Norway, Oman, Poland, Portugal, Qatar, Romania, Saint Helena, St. Kitts and Nevis, St. Lucia, St. Vincent and Grenadines, San Marino, Saudi Arabia, Senegal, Serbia, Seychelles, Singapore, Slovakia, Slovenia, Solomon Islands, South Africa, Spain, Sweden, Switzerland, The Russian Federation, Turkey, United Arab Emirates, United Kingdom, United States and Vatican City can enter visa free and stay up till three months.
For all the other African and Asian countries' citizens, a visa must be procured in advance from the concerned embassy.
Keep in mind about the Departure "tax": Every tourist or basically anybody who is not a resident of Tunisia needs to purchase a "solidarity stamp" which is about 30 Euros. Without this, you will not be given the exit stamp and hence you will not be able to leave. You can buy the stamp at the money exchange points situated opposite to the departure counter, before entering the immigration area.
When to go
The best time to visit Tunisia is during the spring time, which lasts from April to June. During this time, you will see a lot of blooming flowers and enjoy the apricot season in particular. September and October are the other two months to enjoy.
Destinations to cover
There are plenty of places to see and things to do in Tunisia. While drawing out your Tunisia travel guide, make sure to include Carthage- known for its ancient theatre, ruins and culture. Djerba is a lovely island with various beach resorts, Hount Souk's fort and has a very important Synagogue. Tunis is known for lovely Roman mosaics in the Bardo museum and also has various modern boulevards. If you are a water baby and want to explore sea side resorts, water parks along with beaches- then Hammamet is definitely a great place to visit. Sousse is known for water parks, history and also a very vibrant nightlife. Monatsir also has lovely mausoleums, beaches and zoos.
Get in and around
The best answer for the question of how to reach Tunisia is through the Tunis-Carthage International Airport (TUN).You can also take a flight from Habib Bourguiba, Skanes-Monastir (MIR), if you are thinking of entering from Europe. You can also take ferries from Tunis to Malta, Trapani and Palermo (Sicily, Italy), Naples (Italy), Genoa (Italy) and Marseille (France). To get around, you can use cars, taxis, buses or Louage.
Hotels and Food
There are various options available in Tunisia if you are looking for budget accommodation. There are also plenty mid range accommodation options available and even though luxury options are fewer, they are all worth it with the breath taking sea views and resort facilities. Also, there are plenty of food options available-though vegan options are limited. Some dishes to definitely try out are Shorba Frik, Coucha,Khobz Tabouna , Brik and Berber Lamb.
Searching for something specific?