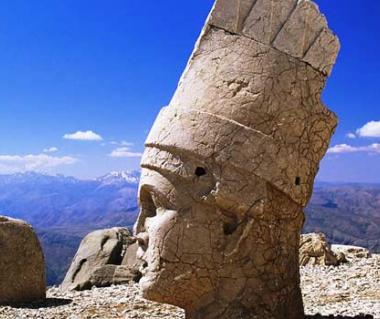 Turkey Trip Planner
Plan your customized trip plan for Turkey. Choose from Top Toursim cities and tourist attarctions of Turkey using trip planner.
Turkey Overview
Turkey is more than just a 4-day stopover destination en-route to Europe for it is a land of mysticism, ancient history & beautiful landscape. A huge country fringed by glorious sandy beaches and a spectacular coastline that spans over 8,000 kilometres, Turkey has something for everyone; each of the seven regions has its own unique climate, cuisine and landscape boasting distinct natural and historic wonders.
Turkey mixes European ways with the Arabic culture. The two seem to combine fairly naturally - the hustle & bustle of a large European country & quaint charm of European villages with a touch of Asia and the Arab world makes this country an absolute delight.
In modern Turkey you can still find influences of past civilizations all around the cities that you visit. A country that has seen empires such as the Byzantine, Ottoman & the Romans all seem to have congregated into this great city. Today some of the cities like Istanbul (Turkey)are on par with some of the biggest cities in Europe if not the world, although Turkey is still generally a relatively poor country!
An ancient city in which you can dine like a sultan, marvel at the architectural wonders and check out the very sensuous belly dancing. No wonder travel enthusiasts over the world are consumed by the wanderlust to explore Turkey.
Getting to Turkey
By Air
There are international airports at Istanbul, Ankara, Izmir and some Mediterranean resorts. Turkish Airlines has direct flights from Istanbul to twenty-four European cities, New York, Middle East, North Africa, Bangkok, Karachi, Singapore and Tokyo. Departure tax is US $12.
How to get to Turkey by Rail
The daily Istanbul Express links Munich, Slovenia, Croatia, Yugoslavia and Bulgaria to Istanbul. There are daily train and bus connections between Athens and Istanbul via Thessaloniki. Trains run to and from Armenia.
How to get to Turkey by Road
By Bus Major European cities like Frankfurt and Vienna are also within the ambit of Turkish buses. The buses are usually faster than trains. You can travel in by bus from Syria, Georgia and Iran.
When to Visit-
The best time to visit Turkey especially the Aegean and the Mediterranean coasts would be in the Spring months between April and June and the Autumn months from September to November, as the weather is ideal then. The crowds are thinner at these times and it's usually not too rainy.
During the high tourist season, July to mid September, the weather can be very hot and major tourist spots can be both crowded and expensive. At the height of summer, the coastal resorts are burning hot and tourists may, like the locals, take a siesta during midday.
If you would like to be a part of the world famous Mevlana Festival in Konya, be there in December when the whirling Dervishes are all set to perform and floor the spectators. It may be cold but the sight is definitely worth it!
What to see and experience-
Shopping
Turkey is one of the world's great shopping destinations. Located at a historic trade crossroads linking to the Silk Road, the country has been a shopper's paradise for centuries, offering everything from hand-woven Turkish carpets and kilims to jewellery, antiques and Iznik ceramics, carved meerschaum and a growing number of designer brands including Mavi Jeans, Vakko and Beymen. You will also delight at the diversity of culinary shopping, including fresh fruit and vegetable markets in every city, sweet treats, nuts and spices, Turkish tea, coffee and alcoholic tipple.
Nightlife
Turkey is a Mediterranean country with a lively culture of eating, drinking, and entertainment, with nightlife and eating-out possibilities to suit every preference. Turkish nightlife is a social affair, where dining and drinking is often accompanied by live music played on traditional instruments.
A great way to explore Turkey's culture is through its music. The big cities attract both well-known and up-coming musicians, DJs and performers from around the world and music festivals are now a popular feature in the summer, ranging from hard rock and classical to electronic and jazz. Traditional music is also still popular in Turkey, and experiencing it live is the most enjoyable way to hear it. During summer, Istanbul also revels in water-side fun, with plenty of open-air entertainment against the stunning backdrop of the Istanbul skyline.
Ballooning-
A highlight of any trip to the Cappadocia region is a breathtaking balloon flight in the calm still air over the fairy chimneys at dawn followed by a champagne breakfast. There are many companies that offer such trips and these can be booked easily locally.
Events
Mevlana Festival
When: 17th December ; Where: Konya, Turkey
The festival of the Whirling Dervishes commemorates the death anniversary of the 13th century Sufi saint Mevlana or Rumi as he was known. Rumi believed that communication with God was possible through dance and so was born the dance of the whirling dervishes with their swirling white flowing robes and black cloaks and conical headgear. It is a treat to watch them perform and go into trance like dance where the energy flow is truly palpable. Over one million people descend on the conservative town of Konya to take part in the festival.
Searching for something specific?