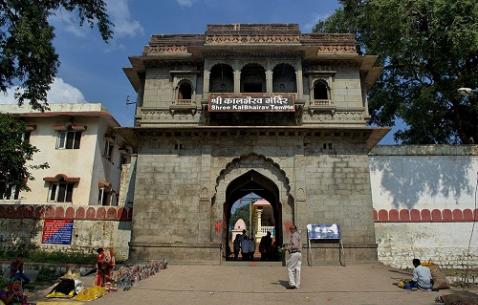 The Best Things To Do in Ujjain
Since Ujjain is primarily a holy and historical, your list of things to do in this city will consist of visiting the famous temples and religious centres. Some of the prominent temples here include Shri Mahakaleshwar Temple, KalBhairav Temple, Mangalnath Temple, Chintaman Ganesh Temple, Sandipani Ashram, ISKCON Temple, Gadkalika Temple, Bade Ganeshji Ka Mandir and Gopal Mandir Temple.The Hindu calendar time, called as the prime meridian passes through Ujjain and thus this city was an important referral point on the earth for the ancient astronomers. Ujjain is also home to Mahakaleshwar Jyotirlinga, one of the twelve Jyotirlinga Shiva temples, making it one of the pilgrimage cities of India. Owing to the presence of a plethora of temples here, this city is known as the "Temple city of India" making it an important tourist destination in Madhya Pradesh. On the outskirts of Ujjain, there lies an ancient banyan tree named Siddhwat, a tree which is believed to possess extraordinary spiritual qualities making it an important centres for ascetics and meditators. One of the major reasons why people visit this city is due to the grand KumbhMela held here as devotees come here to takethe holy dip in its sacred waters.
Explore the travel planning tool for your visit to Ujjain and create a flawless plan in few simple steps!
11 Tourist Attractions in Ujjain

Must see places in Ujjain ranked on popularity. Here is the complete list of best attractions in Ujjain and point of interests to visit.
Tourist Attractions Near Ujjain
Find Your Ujjain Attractions on Map
Types of Things To Do in Ujjain
Find more attractions and places to visit in Ujjain under these things to do categories.
What To Do in Ujjain: Day-Wise Ideas
Find what not to miss in Ujjain! Recommended Ujjain itineraries and vacation ideas created by travelers across the world.