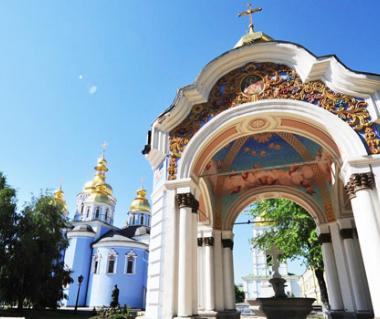 Ukraine Overview
A country shook by political unrest in current times, Ukraine is supposed to be a country with the best of orthodox churches in the eastern stretch of Europe. If you want to see art in its purest form expressed through frescoes and mosaics, then it is time you start drawing out a Ukraine travel guide. Although, one of the most unique representations of history and culture here are the catacombs that contain Orthodox mummified monks in a monastery complex overlooking a river. The beauty of this country is unfortunately camouflaged by the internal and external war conditions that the country is constantly in threat of. Even so, it is definitely worth a visit but only after planning properly and taking the right precautions.
Visa Procedure
Passport holders of Armenia, Azerbaijan, Georgia, Moldova, and Uzbekistan can visit and stay in Ukraine visa free for however long they like. However, citizens of Moldova and Uzbekistan are expected to have proofs of sufficient funds upon entering Ukraine.
Nationals of the following places-European Union member states, Andorra, Belarus, Brazil, Canada, Chile, Iceland, Israel, Japan, Kazakhstan, Kyrgyzstan, Liechtenstein, Macedonia, Monaco, Mongolia, Montenegro, Norway, Panama, Paraguay, Russia, San Marino, South Korea, Tajikistan, the United States/American Samoa and Vatican City can stay visa free for up to 90 days. However, nationals of Tajikistan and Kyrgyzstan are expected to show proofs of sufficient funds as well. Mongolian passport holders can enter visa free provided the give proofs of the purpose of their stay. Citizens of Argentina are also allowed to stay visa free for up to 90 days within a period of 365 days.
Turkey passport holders can stay visa free for upto 60 days. Passport holders of Bosnia and Herzegovina, Brunei and Serbia can also visit Ukraine visa free for up to 30 days within a gap of 60 days. Nationals of Hong Kong are allowed to stay visa free for up till 14 days.
When to go
The best time to visit Ukraine weather wise is from May to September. It is summer here and the temperature is the most pleasant. If you want to save on accommodation prices and flight prices, then April and October are great months to visit.
Destinations to cover
There are a lot of places to see and lot of things to do in Ukraine. You should visit Kiev Pechersk Lavra which is a landmark monastery and a cave system. Start your trip by praying at Saint Sophia's Cathedral. Other places to see in Ukraine are Mother Motherland, St Andrew's Church, St Volodymyr's Cathedral, Pyrohiv, learn history at Museum of the history of Ukraine in World War II, Golden Gate, Dormition Church and Arboretum Sofivyika.
Get in and around
If you are thinking how to reach Ukraine, then you can enter via Boryspil (KBP) or Zhuliany (IEV) International Airports. You can also enter by train and by bus. You can get around by bus, by boat and by car. The connectivity to most countries near-by is excellent.
Hotels and Food
There are plenty of hostels available for budget accommodation and there are also various mid range along with luxury hotels available if you wish to shell out little more. Food is quite cheap, but the availability of food for vegans is much lower. Remember to try out dishes like salo, borshch and solianka.
Searching for something specific?