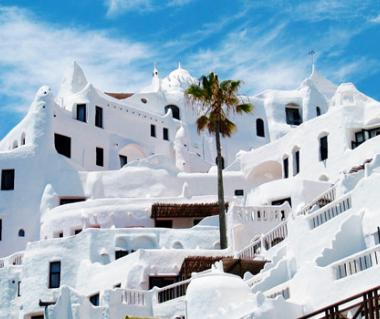 Uruguay Trip Planner
Plan your customized trip plan for Uruguay. Choose from Top Toursim cities and tourist attarctions of Uruguay using trip planner.
Uruguay Overview
Uruguay is one of South America's best kept secrets. Sharing borders with Argentina and Brazil, Uruguay naturally has a lovely amalgamation of some of the most vibrant cultures in the world. Unfortunately, the liveliness of Brazil and the tourism quotient of Argentina somewhat overshadows the laid back nature of Uruguay. A country full of lovely art decos, old ports, steak houses and colonial homes- Uruguay offers the perfect lively getaway to anybody who wishes to explore it. Once a country with a long historic association with Spain, today it has retained the best of Spanish influence and you will see hints of Spanish culture in almost every nook and corner.
Visa Procedure
Citizens of Argentina, Australia, Austria, Bahamas, Barbados, Belgium, Belize, Bolivia, Brazil, Canada, Chile, Colombia, Costa Rica, Croatia, Cyprus, Czech Republic, Denmark, Dominican Republic, Ecuador, El Salvador, Finland, France, Georgia, Germany, Greece, Guatemala, Honduras, Hong Kong, Hungary, Iceland, Ireland, Israel, Italy, Jamaica, Japan, Latvia, Liechtenstein, Lithuania, Luxembourg, Macau, Malaysia, Malta, Mexico, Monaco, the Netherlands, New Zealand, Nicaragua, Norway, Panama, Paraguay, Peru, Poland, Portugal , Romania, Russia, Serbia, Seychelles, Singapore, Slovakia, Slovenia, South Africa, South Korea, Spain, Sweden, Switzerland, Trinidad and Tobago, Turkey, United Kingdom, United States, and Venezuela can enter visa-free. Passport holders of India have to apply for a tourist visa, but this visa is free of cost. It is quite easy to get a visa to Uruguay, but make sure you apply in advance.
When to go
The best time to visit Uruguay is during the month of February because the carnival celebrations are completely amazing. You will get decently priced accommodations during the month of March, which also holds the famous Tacuarembó's gaucho festival. October is the time to enjoy the tango festival or to enjoy a recreational time at Salto's hot springs.
Destinations to cover
Most of the sights to see and things to do in Uruguay are close to the borders. Although if you want to explore the authenticity of the culture, then going into the depth of the country is something that you should definitely do. Most of the sights to see in Uruguay are cathedrals and churches. Your Uruguay travel guide should consist of Plaza Independencia, Solis Theatre, Palacio Salvo, Pocitos, Juan Manuel Blanes Museum, Palacio Taranco, Isla De Lobos, Artigas Mausoleum, Museo Torres Garcia, Punta Colorada, Laguna Del Sauce, Estevez Palace, Punta Brava Lighthouse, Museo Del Hombre y la Technologia, Rio Negro and Juncal Island.
Get in and around
Carrasco International Airport is the best answer for how to reach Uruguay. A lot of flights operate in and out of here and you are sure to get a connecting flight if not a direct one. You can also choose to enter by train, by car, by bus or by boat. You can get around by bus, rent a car or take taxis.
Hotels and Food
There are plenty of accommodation options available in all the three ranges- budget, mid-range and luxury. The food is decently priced, but remember that tipping is appreciated and you should tip at about ten percent. Some of the dishes that you should definitely try out are chivito and asado. The cuisine here is highly influenced by the Spanish and you will find a lot of European dishes being commonly eaten here.
Searching for something specific?