Varanasi is a MUST on your list, because it is all the chaos and love of India in one place. Besides being the cultural capital of India, it is the most shocking place on earth that you can visit. Bold but true; every two seconds, your eye can catch something new and exciting. When in Varanasi, you can really feel the holiness of the place (even if you are not a Hindu). The Gange River is a magical place, full of history, meanings, symbols, culture and religion. But, there are some things to do in Varanasi you should absolutely not miss, when in Varanasi. You can also visit the nearby ancient city of Sarnath, which is also a holy place of pilgrimage. Other things to do in Varanasi include the intriguing Archaeological Museum, the Ramnagar Fort and the Yoga Education Training Society.
You can also visit the nearby ancient city of Sarnath, which is also a holy place of pilgrimage. Other things to do in Varanasi include the intriguing Archaeological Museum, the Ramnagar Fort and the Yoga Education Training Society.
1. Do not miss the Ganga Aarti

Image Source: Arian Zwegers/Flickr
Ganga aarti is performed in the evening. That is when it dawn on you the significance of this river, the hearts of billion people. This is the place where science and religion come to an end, where human emotion and beliefs are supreme. When you see this magnificent river, you realize that the river truly has a soul of its own. The sight of thousands of people coming here to offer their prayers, bow their heads and offer respects, perform pujas and float candles in small cups is mesmerizing. The emotions on their faces and their firm belief that this is the purest river on earth that washes all sins despite being one of the most polluted river body would leave you speechless.
2. Explore Varanasi on foot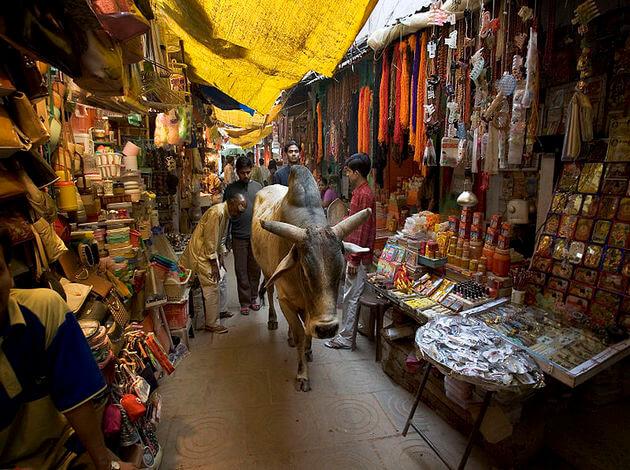 Image Source: Wikimedia Commons
The narrow lanes crowded with cows, bulls, speeding bicycles is a fantastic experience. One has to watch their steps as these galis are dotted with cow dung and sleeping dogs. But one look at the old buildings and you are drawn to its culture and tradition. The culture and religion come alive in these picturesque lanes. It is an adventure plus a lifetime opportunity with a terrific photo chance to passage down these ancient alleys of history.
All the galis either run towards or parallel to the ghats, thus you can never be lost in this gripping city. And even if you are, the people here are more than happy to help you guide towards your destination. And what is Varanasi or Banaras or Kashi if not guide you back to your Maker.
3. Taking a boat ride watching sunset/ sunrise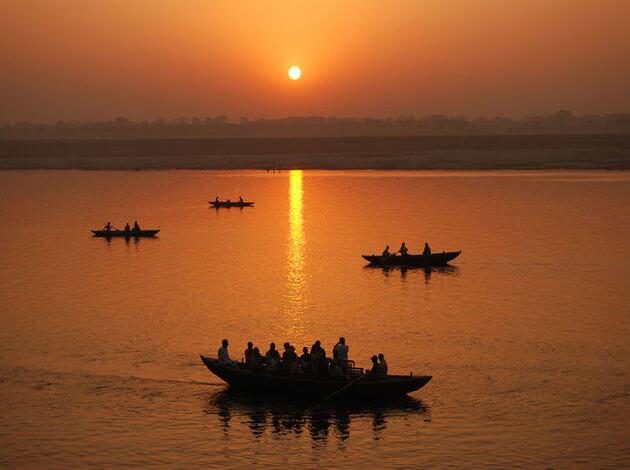 Image Source: Wikimedia Commons
A dawn rowing boat ride along the Ganges is an essential Varanasi experience. The early-morning light is particularly inspiring, and all the colour and clamour of pilgrims bathing and performing puja unfolds before you. Sadly, the river is perhaps the most polluted in the world and the surroundings leave a lot to be desired for, still you would be amazed to see how the river draws you towards it. You may take a boat ride to take you from one ghat to another - each with its own history and myth. Bargain hard, people here dont fool or cheat unless its business.
4. Shopping in Varanasi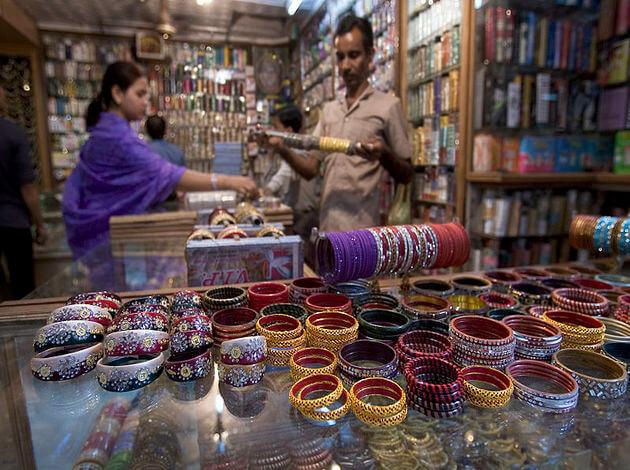 Image Source: Wikimedia Commons
The silk saris of Banaras are known the world over and are priceless family heirlooms, handed down from mother to daughter. In earlier days, these were made of weaving gold & silver. Not anymore. The exquisite designs and colour combinations are lighter and vibrant as ever.
Besides Banarasi saris and brocades, you may look for wonderful pieces of brassware, ornate jewels, copperware, wooden and clay toys and antique designs of heavy gold jewellery in Varanasi. However, beware of cheaply available imitation saris which can be very difficult to distinguish from the real ones.
5. Do not miss the tasty street food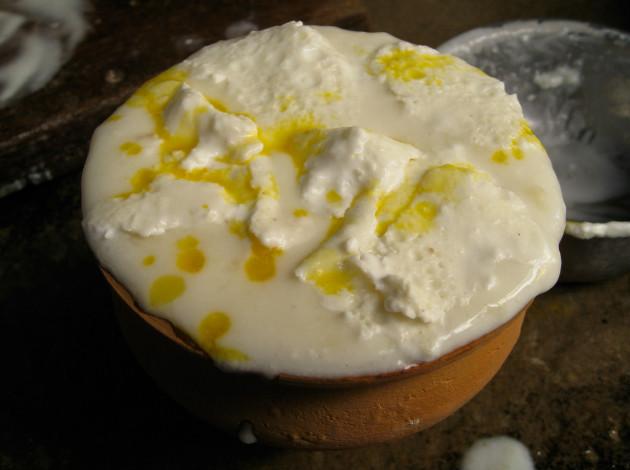 Image Source: Patrick Barry/Flickr
Varanasi is not just the city of temples but it is a foodies paradise. Banarsi food is as mouthwatering as the place is exciting. These guys have perfected the skill of paan making into an art. The lassi here are not to be missed, there are countless flavours, from something as odd as coconut banana and others that which you cannot imagine with a cup of yogurt. But redefining all known principle of taste and fusion, each flavor debates the other to emerge utterly unique and delicious. Also, do not miss the thandaai (with a little bhang if you can stand the hangover).
6. Visit the local bookstore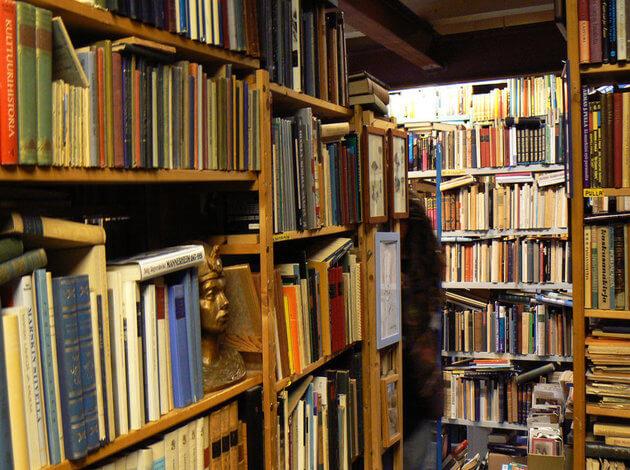 Image Source: Amir Yalon/Flickr
Mainly for the bookworms, this city has unique old-fashioned little bookstores, which are ideal if you fancy a good read about topics as the social sciences, philosophy, fiction, politics or history. The seating here is perfect to get over a creative block. Sit down with a cup of kulhad tea and pick up some pocket books. The pleasure derived out of reading in the open at the sundown, besides Ganga flowing, Dias floating, and unlimited sky and space around you, is unparalleled.
7. Archeological museum of Sarnath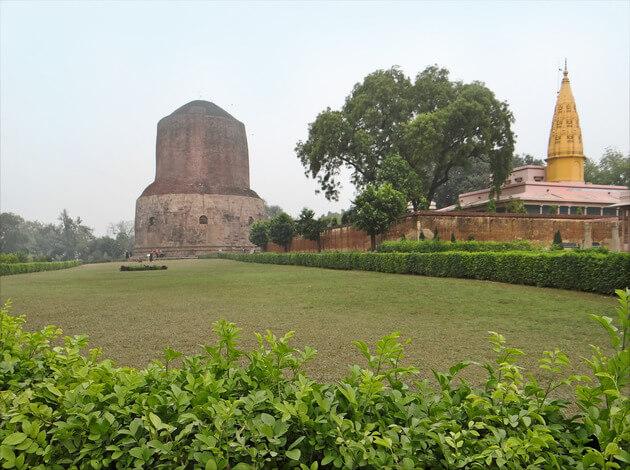 Image Source: Jean-Pierre Dalbéra/Flickr
Approx 10 kms away from Varanasi lies the oldest site museum of the Archeological survey of India. Located right next to the excavated site, this museum has over five galleries and sculptures, artifacts dated from the 3rd Century BC to the 12th Century AD.
Right across the main hall is Shakyasimha gallery. Here, you can find most special pieces in the museum sandstone Lion Capital of the Mauryan Pillar, which became the national emblem of India. The sites like the Tree where Buddha attained nirvana, the first sermon to his 5 disciples are all fascinating even to a non Buddhist.
8. Panaromic view from Malviya Bridge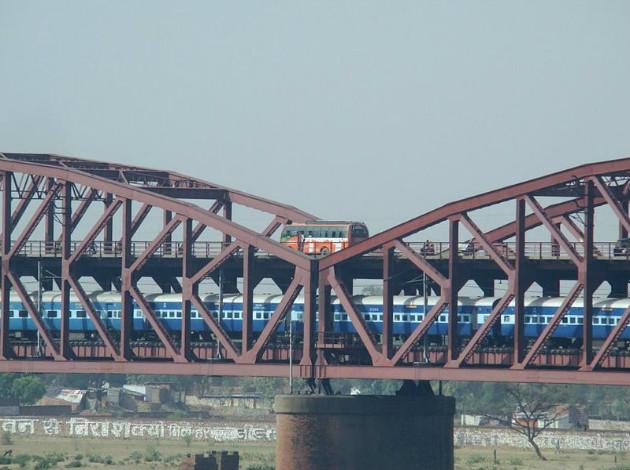 Image Source: Wikipedia.org
Bridging two cities from ages - Varanasi and Mughalsarai, Malviya bridge offers panoramic view of the Banaras Ghats. More than 1000 meters long this Double Decker bridge, gives the opportunity to see all the way to the other side on a clear day. But even otherwise it gives you a very different perspective of the holy city providing with a birds eye view. The bridge is under surveillance throughout the day and hence not advisable to spend more time without a purpose, but you wont be bothered if you take a few pictures.
9. See striking graffiti on the walls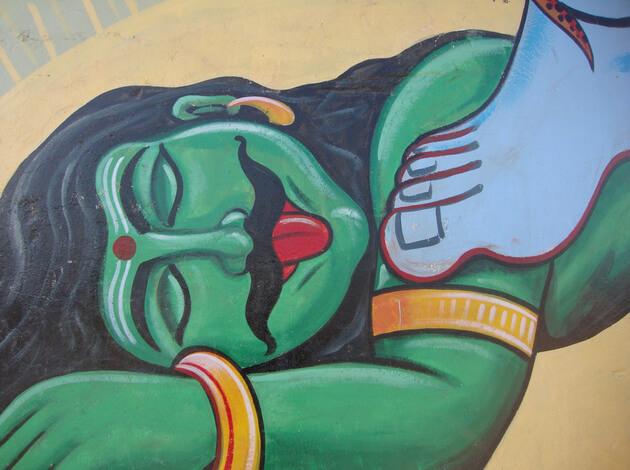 Image Source: VasenkaPhotography/Flickr
The walls of Banaras have unique stories to tell. The numerous Graffiti on the walls of Varanasi Ghats are unique and thought provoking. If you look closely, there are so many interesting graffiti adorning the walls, most of them out of place, yet attractive. There is also religious or mythology based graffiti, you will find Ganapati, Shiva in various avatars, shocking colours yet intriguing. You will find some abstract ones, with random words and letters scribbled as a challenge for a passerby to be deciphered. The opportunities for a photographer are almost endless.
10. Hang out with Sadhus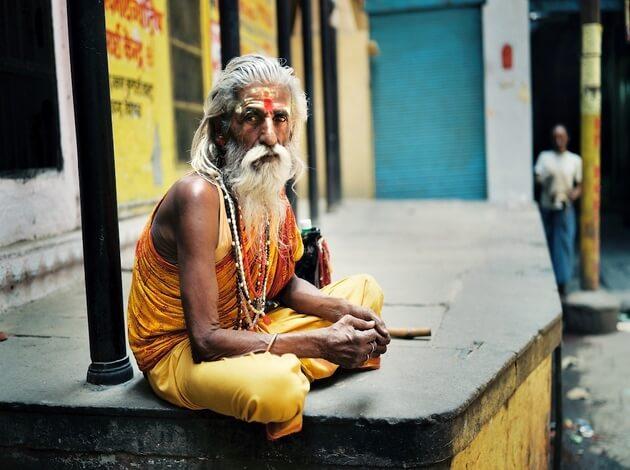 Image Source: Lyle Vincent/Flickr
The sadhus you will encounter here befit the aura of the city. Their isolation from anything worldly seemed to be contradicted by their need for companionship with each other and for ganja. They have numerous stories to share from about the heavens, Shiva's city, and other supernatural phenomenon. Most of them are very friendly and will allow you to photograph them (sometimes for a minimum charge), but remember not every bearded man is a Sadhu. Dont get too inspired by sadhus and take shelter in their feet.
Banaras has lived since ancient ages and is still living on. People come here for all different reasons. Find your reason to visit. I can go on and on, but lets leave the rest to be lived than to be read here.