Best Time To Visit Weeki Wachee
Explore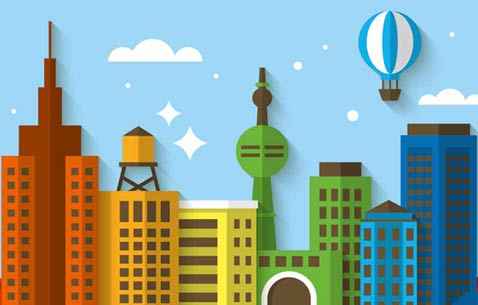 Best Time To Go To Weeki Wachee
Weeki Wachee experiences humid Subtropical climate. The summers are usually hot and humid with frequent rains, while winters are dry and sunny. Still the weather makes this city a year round destination.
Summers (April to September): It is said to be reasonably good season to visit Weeki Wachee. This is because, the temperature stays around 80 degree Fahrenheit. However, in September the city faces heavy shower with thunderstorm in the middle of the afternoon.
Winter (October to March): In these months, the rainfall is at its minimal level. January is said to be the coldest month of the year. That's why, this season also becomes a peak season to visit this place.
However, among these two seasons summer is considered as low season. So, the best time to visit Weeki Wachee is between the months of October to March.
Best time to go to Weeki Wachee Attractions

: Everyday 11:00 AM - 10:00 PM
: Everyday 11:00 AM - 10:00 PM
: Everyday 11:00 AM - 10:00 PM
: Everyday 11:00 AM - 10:00 PM
: Everyday 11:00 AM - 10:00 PM
: Everyday 11:00 AM - 10:00 PM
: Everyday 11:00 AM - 10:00 PM
: Everyday 11:00 AM - 10:00 PM
: Everyday 11:00 AM - 10:00 PM
: Everyday 11:00 AM - 10:00 PM
: Everyday 11:00 AM - 10:00 PM
: Everyday 11:00 AM - 10:00 PM

: Everyday 8:00 AM - 6:00 PM
: Everyday 8:00 AM - 6:00 PM
: Everyday 8:00 AM - 6:00 PM
: Everyday 8:00 AM - 6:00 PM
: Everyday 8:00 AM - 6:00 PM
: Everyday 8:00 AM - 6:00 PM
: Everyday 8:00 AM - 6:00 PM
: Everyday 8:00 AM - 6:00 PM
: Everyday 8:00 AM - 6:00 PM
: Everyday 8:00 AM - 6:00 PM
: Everyday 8:00 AM - 6:00 PM
: Everyday 8:00 AM - 6:00 PM

: Everyday 9:00 AM - 5:30 PM
: Everyday 9:00 AM - 5:30 PM
: Everyday 9:00 AM - 5:30 PM
: Everyday 9:00 AM - 5:30 PM
: Everyday 9:00 AM - 5:30 PM
: Everyday 9:00 AM - 5:30 PM
: Everyday 9:00 AM - 5:30 PM
: Everyday 9:00 AM - 5:30 PM
: Everyday 9:00 AM - 5:30 PM
: Everyday 9:00 AM - 5:30 PM
: Everyday 9:00 AM - 5:30 PM
: Everyday 9:00 AM - 5:30 PM