by Bhoomi Shah Updated on 15 Oct 2018
Williamsburg is Americas best-known living history town with lots of historical places. You will see that the place is well designed with houses and buildings that date back to many years in the past which makes the place one of the most visited by tourists in the United States. There are other natural places to visit in Williamsburg which will complete your vacation and will make it a memorable event. Apart from that, while planning your vacation to Williamsburg, you should also make a list of the best tourist attractions in Williamsburg so that you do not miss on the fun.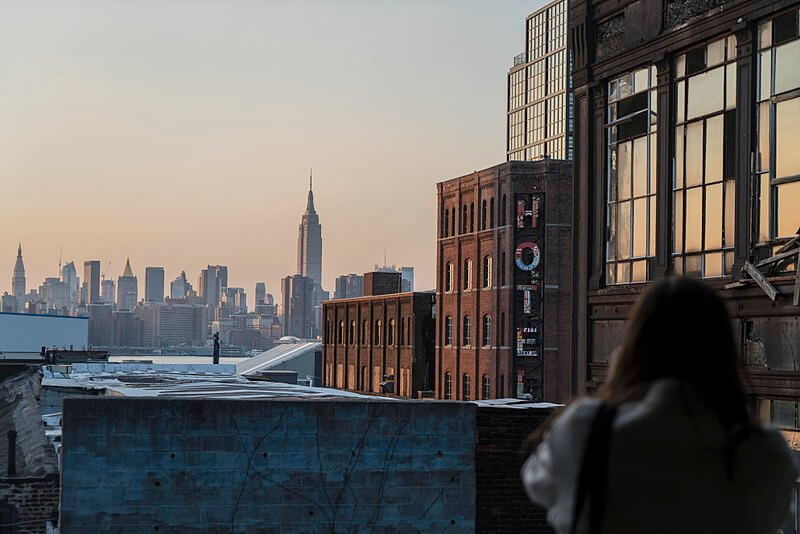 Image Source: wikimedia.org
Let's explore Williamsburg points of interest and 15 best things to do in Williamsburg:
1. Visit the Revolutionary City Colonial Williamsburg
Carriage rides, candlelight tours, capitol building and many more are the major attraction of this place. You can see age-old architecture and buildings standing strong reflecting the rich culture of the place which existed long back. Also, check with the daily schedule for tours and activities which will give you an insight of the place very well and will excite you about the history and don't forget to stroll down to the Duke of Gloucester Street
Admission: Admission is free
2. Take a tour to the governor place
The original governor palace was built in the year 1722 but was burnt completely and later was replaced with a replica in the year 1934. It was placed for dinners and galas and was built to impress the royal authorities. Later it became the home to the first two governors of Virginia. With beautifully decorated rooms, swords and period firearms, the house also has a formal terrace garden which will give a perfect view.
Admission: Minima fees are charged for admission
3. Do not miss The George Wythe House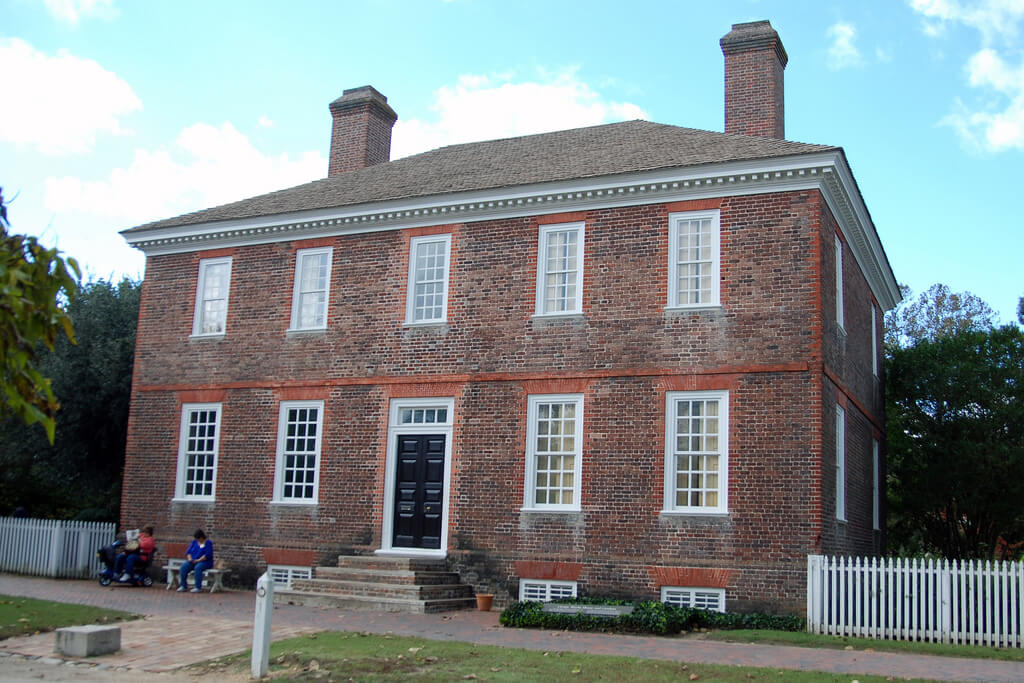 Image Source: flickr.com
George Wythe House is one of the finest private homes which were built for a prominent attorney in the mid 18th century. Being the most influential and important personalities of the revolutionary era, you can see many things belonging to him in the house which became antiques are well preserved in the house. The house also has a garden, smokehouse, dovecote, kitchen designed equally beautiful for visitors to have a look at the 18th-century art.
Admission: Entry is chargeable
4. Take a look at the Artisans shop
An artisans shop is one of the most fascinating places in Williamsburg. If you are fond of art and culture then this place will offer you the most of it. You can see a different type of art and sculptures made manually by artisans who are dedicated to their work. There you can also buy a certain thing which catches your eye and can take them back to your home as a souvenir. From authentic tools, clothes, utensils, handicrafts and many more, you will get everything there.
Admission: Free entry for all
5. Enjoy some fun time at Busch Garden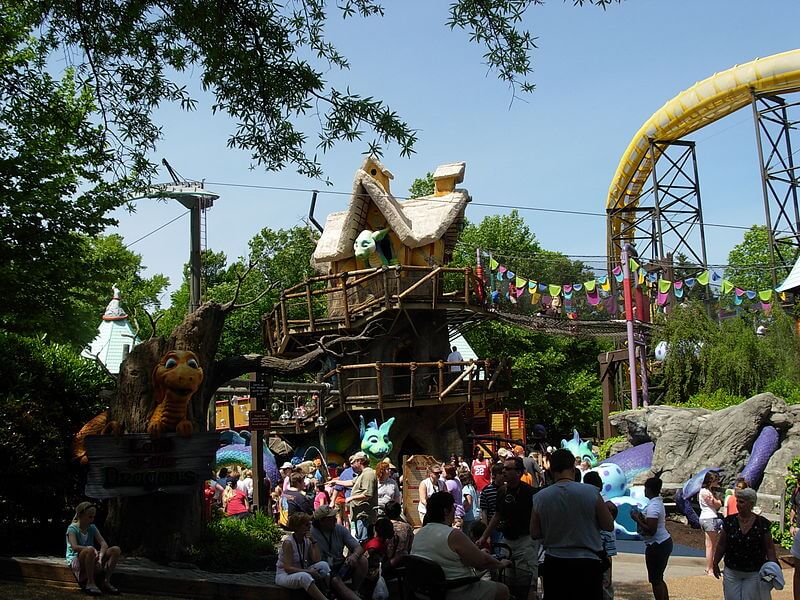 Image Source: wikimedia.org
No matter whether you are a person of silence, a thrill seeker or a wanderer, this place is just perfect for you. This place is lively and full of energetic things such as a playground, Adventure Park, zoo, etc to offer everything they want. No matter what you seek, you will get it and will have your own fun time here. This place is suitable for people of all ages and offers you a load of fun and memories to make while you visit this place.
Admission: Admission charges apply separately for adults and kids
6. Visit Williamsburg's oldest house Brush-Everard House
One of the oldest houses of Williamsburg is this. The house belonged to Thomas Everard which was restored in the year 1773 to illustrate the life of its owner who was an apprentice but later became a community leader and planter. The house is well known for its beautifully crafted staircases with turned balustrades and curved stair brackets that show the rich taste and skills of the owner. The original smokehouse and kitchen are also present in the house till date.
Admission: Ticket based entry is done
7. Art lovers should go to DeWitt Wallace Decorative Arts Gallery and Abby Aldrich Rockefeller Folk Art Museum
If you are fond of different art styles and have always explored the art of a particular area whenever you visited that place, then this is just for you. Visit the place a relive the rich style of art and painting carried from centuries by professional and amateur artists. Apart from that, you can also know about various folklores through art that will make the stories come alive. It's a perfect place to explore something so rich about a place like Williamsburg,
Admission: You have to buy tickets to get entry
8. Get social at the colonial taverns
Taverns are a perfect place to get social and during the colonial era, this was the hotspot for many colonial people. They used to meet and hang out in taverns with their friends and family. If you are out for vacationing at Williamsburg then you cannot miss this hotspot and must visit with your friends and families. Raleigh Tavern was and is one of the most popular in the town and you must visit it at least once while in Williamsburg.
Admission: Open to all public
9. Roam around the Great Hopes Plantation
If you love the feeling of being surrounded by plants and trees then this place must be on your list. Small houses and cabins and cabins surrounded by plants were how few men of no wealth lived during the mid 18th century. You too can have the feeling by visiting those colonial houses surrounded by plantations. Roam around and live the awesome life in the lap of nature and have a great vacation. With an awesome view, architecture and design, your vacation will be much better than expected.
Admission: Stay in the houses are chargeable
10. Make sure to drop by The College of William and Mary
The second oldest college in the United States after Harvard is this. Few renowned personalities such as George Washington, James Monroe, John Tyler, etc have taken a course in this college. It has the Wren building in the college which is the oldest active education building in the entire United States. The college reflects the age-old architecture along with famous building where people like British General Cornwallis lived. You can also see some masterpiece and sculptures in the Muscarelle Museum of Art.
Admission: Admission is open to all public
11. Bassett Hall trip for the finest vacation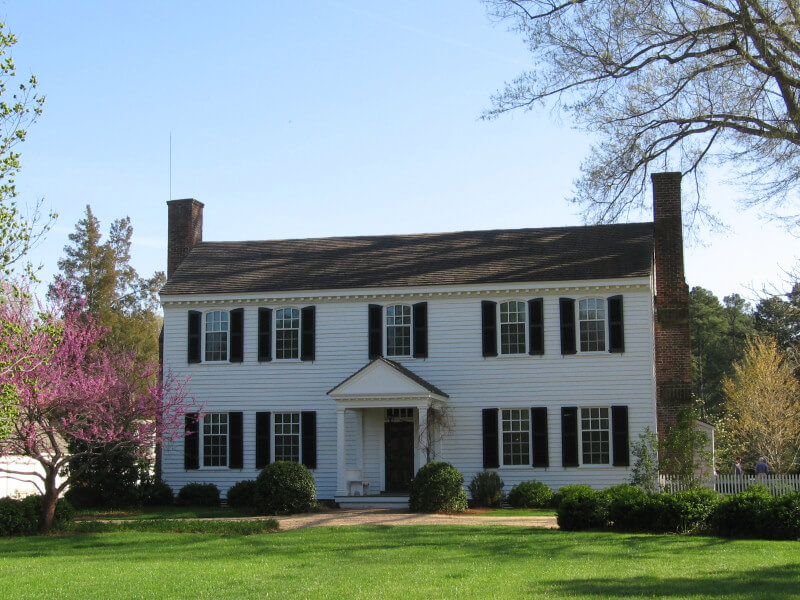 Image Source: wikipedia.org
With extensive flower gardens and creative 15-minute film sets the place worth visiting. It gives the visitors an insight into the lives of Rockefellers and how they lived in the Colonial Williamsburg. Beautiful decoration and artifacts with a well-organized house and hall, this place is a tourist paradise for many. You simply cannot miss the beauty of this place while you are vacationing in Williamsburg.
Admission: Entry is based on tickets
12. Chill out the heat at the Water Country
A great to chill out in summer or even any time when vacationing in Williamsburg is to plan a day out at the biggest water park Water Country. With pirated themed rides, this park has loads of adventures sports and fun activities to offer. Wave pool and the waterslides on the Hubba Hubba River will make you go crazy and you can have a great time there.
Admission: Age-based tickets to enter the park
13. The famous Historic Jamestowne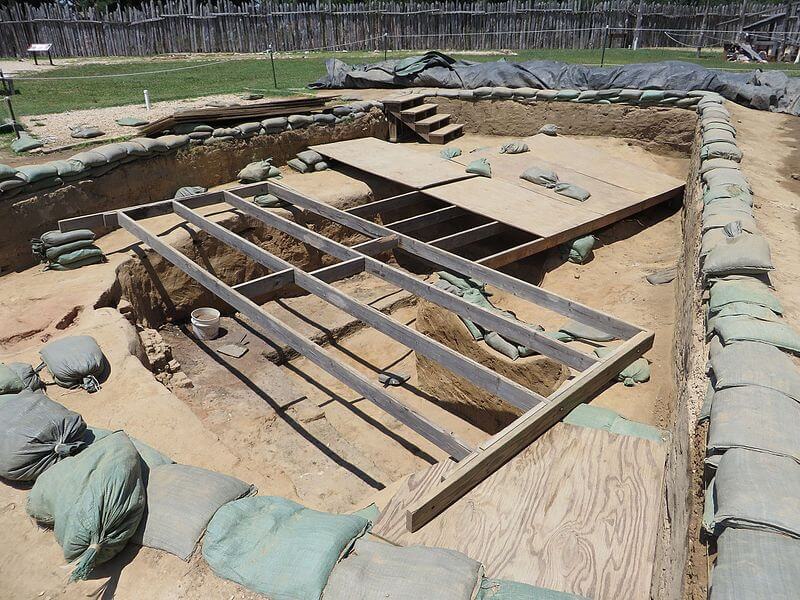 Image Source: wikimedia.org
If ruins and archaeological sites fascinate you then this place is right for you. This site will give you an idea of how colonial people lived and walked and how the modern time is way different than it was during the colonial era. Since the city was burned to the ground, all that you can see is a broken brick church tower as a symbol of human resilience. It is also a site of excavation so visitors can see around 1000 of excavated artifacts.
Admission: Admission is open to all
14. Watch some amazing glass pieces made at the Jamestowne Glasshouse
This place is where you can see many people working together to make some amazing glass art pieces. Here you can see creative people working and applying their skills to bring out something really mesmerizing from simple glass which will be later sold at the market for home decor. Visitors are shown the original furnace used by the colonists 400 years ago and how the glassmakers create glass pieces.
Admission: Admission is free and open to all
15. Get blessings at the Bruton Parish Episcopal Church
It is not necessary to visit places where you can have fun. You can also visit churches where you can have peace of mind. This beautiful church is one such place where you can not only find peace of mind but can also find some amazing architecture from the colonial time and how things were back then. You can also see the decoration of the church which is outstanding and has all the necessary elements to make it look beautiful.
Admission: Anyone can go inside the church
While vacationing in Williamsburg, do not forget to visit the above-mentioned places as they will make your vacation worth enjoying and remembering.