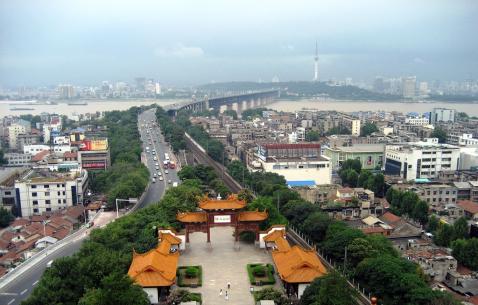 The Best Things To Do In Wuhan
Wuhan is the capital of Hubei province in China, and it stands proud, packed with tonnes of history and sights. Wuhan is also one of the birthplaces of the brilliant ancient Chu Culture in China. Today the city is a major transportation hub and boasts numerous internationally renowned and iconic attractions, lakes, gardens, temples, museums, outdoor activities, adventure sports, shopping opportunities and a vibrant nightlife.
Wuhan is one of the most beautiful cities and boasts a number of attractions and experiences that provide a perfect opportunity to explore the culture and the lifestyle of the city. One of the best ways to experience the city is to indulge in some of the best things to do in Wuhan which include historical attractions such as Yellow Crane Tower, Guiyuan Temple, Moshan Hill, Qiyi Gate, Qingchuan Cabinet and museums like Hubei Provincial Museum, Zhongshan Warship Museum and Alive Museum, Wuhan Art Museum and Wuhan Sex Museum. Wuhan is also home to a lot of green spaces, parks, gardens and recreational areas that are perfect for spending a quiet and peaceful evening like Luojia Mountain, Mulan Heaven Lake, Wuhan Botanical Garden and East Lake. Other top things to do in Wuhan include Wuhan Yangtze River Bridge, Chu River Han Street, Mt. Jiufeng Forest Zoo, Wuchang Uprising Memorial and Happy Valley Amusement Park. From history to leisure, the attractions in Wuhan cater to all ages and interests, making it one of the top travel destinations in the world.
Explore the travel planning tool for your visit to Wuhan and create a flawless plan in few simple steps!
29 Tourist Attractions in Wuhan

Must see places in Wuhan ranked on popularity. Here is the complete list of best attractions in Wuhan and point of interests to visit.
Tourist Attractions Near Wuhan
Find Your Wuhan Attractions on Map
Types of Things To Do in Wuhan
Find more attractions and places to visit in Wuhan under these things to do categories.
What To Do in Wuhan: Day-Wise Ideas
Find what not to miss in Wuhan! Recommended Wuhan itineraries and vacation ideas created by travelers across the world.