Kopi Luwak Tours
Trending Tours near Kopi Luwak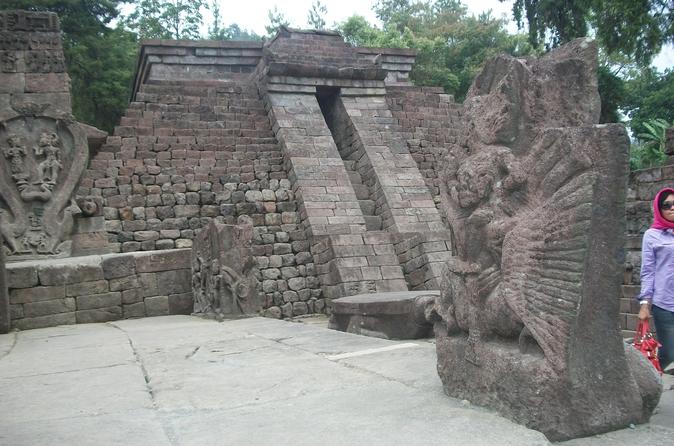 Book Now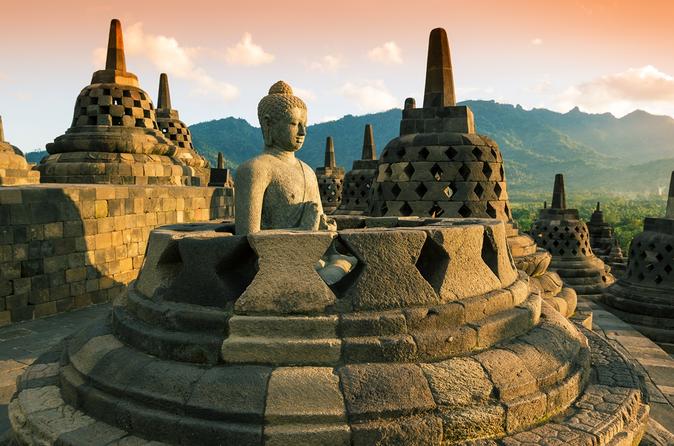 Book Now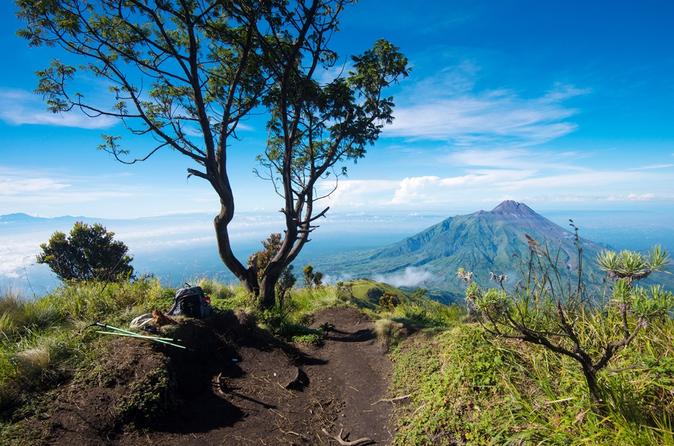 Book Now
Show More
Book Now
Book Now
Book Now
Show More
About Kopi Luwak, Yogyakarta
Kopi luwak (Indonesian pronunciation: [ˈkopi ˈlu.aʔ]), or civet coffee, refers to the coffee that includes part-digested coffee cherries eaten and defecated by the Asian palm civet (Paradoxurus hermaphroditus). Producers of the coffee beans argue that the process may improve coffee through two mechanisms, selection and digestion. Selection occurs if the civets choose to eat cherries. Digestive mechanisms may improve the flavor profile of the coffee beans that have been eaten. The civet eats the cherries for the fleshy pulp, then in the digestive tract, fermentation occurs. The civet's protease enzymes seep into the beans, making shorter peptides and more free amino acids. Passing through a civet's intestines the cherries are then defecated with other fecal matter and collected. The traditional method of collecting feces from wild civets has given way to intensive farming methods in which civets in battery cage systems are force-fed the cherries. This method of production has raised ethical concerns about the treatment of civets due to "horrific conditions" including isolation, poor diet, small cages and a high mortality rate. Intensive farming is also criticised by traditional farmers because the civets do not select what they eat, so the cherries which are fed to them in order to flavor the coffee are of poor quality compared to those beans collected from the wild. According to an officer from the TRAFFIC conservation programme, the trade in civets to make kopi luwak may constitute a significant threat to wild civet populations. Although kopi luwak is a form of processing rather than a variety of coffee, it has been called one of the most expensive coffees in the world with retail prices reaching €550 / US$700 per kilogram. The price of farmed (considered low-grade by connoisseurs) kopi luwak in large Indonesian supermarkets is from US$100 per kilogram (five times the price of a high quality local arabica coffee). Kopi luwak is produced mainly on the islands of Sumatra, Java, Bali and Sulawesi in the Indonesian Archipelago. It is also widely gathered in the forest or produced in the farms in the islands of the Philippines (where the product is called kape motit in the Cordillera region, kapé alamíd in Tagalog areas, and kapé melô or kapé musang in Mindanao island), and in East Timor (where it is called kafé-laku). Weasel coffee is a loose English translation of its Vietnamese name cà phê Chồn, where popular, chemically simulated versions are also produced.
Wikipedia
Overview of Kopi Luwak
Kopi Luwak lies in the city of Yogyakarta in Indonesia. On your trip to Yogyakarta, you can consider a quick visit to Kopi Luwak. Use this comprehensive guide to plan your visit to Kopi Luwak and you'll thank us later!
Kopi Luwak is not one of the most important things to do in Yogyakarta like Prambanan Temple, Water Castle, Merapi Volcano, Tugu Monument and Jalan Malioboro.
A fun-filled day in the city is possible with these exciting Yogyakarta tours that you can book for your visit.
More about Yogyakarta
Try the best Yogyakarta trip planner to visit this Kopi Luwak as well as many others.
Hotels like Ayola Tasneem Hotel And Convention, @hom Platinum Gowongan, Puri Pangeran Hotel and Tjokro Style Yogyakarta will solve your problem of where to stay in Yogyakarta.
Create your own Yogyakarta vacation packages or choose from the ones made by travel experts. Also explore the best ways for how to reach Yogyakarta.
Timings: 10:00 am - 09:00 pm Details
Try TripHobo Trip Planner
Book Kopi Luwak Tickets And Tours
Share your experience - Rate Kopi Luwak, Yogyakarta