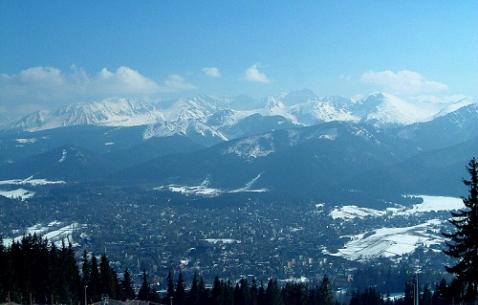 The Best Things To Do In Zakopane
There are a number of exciting things to do in Zakopane. From historical sites to cultural attractions, explore the exhaustive list of all other local attractions in Zakopane. Discover new places to see and unique things to do nearby Zakopane. Don't miss out on these amazing sights at Zakopane. Check out the list of attractions and activities to do in Zakopane and nearby areas. It will help you to plan a perfect trip to Zakopane. Highlights of Zakopane includes – Best things to do in Zakopane and nearby areas, top attractions to visit such as historical monuments, natural attractions, adventurous and entertainment activities to do, places to eat and drink. Provided with all the things to do in Zakopane with address, reviews, facts, photos of travellers & more.
Explore the travel planning tool for your visit to Zakopane and create a flawless plan in few simple steps!
22 Tourist Attractions in Zakopane

Must see places in Zakopane ranked on popularity. Here is the complete list of best attractions in Zakopane and point of interests to visit.
Tourist Attractions Near Zakopane
Find Your Zakopane Attractions on Map
Find more places to see in Zakopane
Wozownia

Historic and Protected Sites
View On Map
Muzeum Kornela Makuszyńskiego

Ul. Przerwy Tetmajera 15

Museums

Muzeum Jana Kasprowicza

Harenda 12a

Museums

Muzeum Tatrzańskie im. dr T. Chałubińskiego

Krupówki 10

Museums

Dom Do Góry Nogami

Museums
View On Map
Po Zbóju. Karczma

Krupówki 22b

Bars

Restaurants

La Playa Beach Bar & Chillout Lounge

Chałubińskiego 38

Bars

Restaurants

Karczma Młyniska

Droga do Daniela 3a

Bars

Restaurants

Jagoda cocktail-bar

Krupówki 45

Bars

Cafes, Coffee and Tea Houses

Restaurants

Bacówka. Karczma

Krupówki 61

Restaurants

Bars

Majoch Bożena. Bar mleczny

Krupówki 1

Bars
View On Map
Przełęcz między Kopami

Hiking
View On Map
Maciata Jolanta Wyrób Art Z Drewna Skup i Sprzedaż Wynajem Pokoi

Generała Galicy 41a

Gardens
View On Map
What To Do in Zakopane: Day-Wise Ideas
Find what not to miss in Zakopane! Recommended Zakopane itineraries and vacation ideas created by travelers across the world.