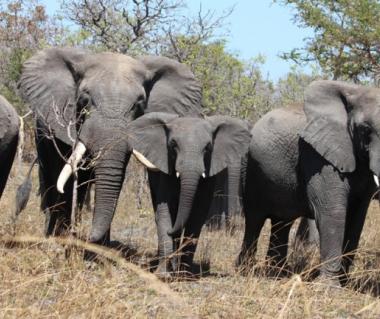 Zambia Trip Planner
Plan your customized trip plan for Zambia. Choose from Top Toursim cities and tourist attarctions of Zambia using trip planner.
Zambia Overview
Almost a cousin of Zimbabwe in terms of its wildness, Zambia is every wildlife lover's haven who loves to try on new adventures. Protected by Tanzania, Mozambique and Malawi on each side- Zambia is beautifully land locked. Zambia can be best described as a version of your favourite animated movie with animals in their natural habitat come to life. Zambia is everything that Africa has to offer to you with quality that is a notch higher. The country has more than 73 tribes, making it one of the most culturally enriching experiences of your life. It is also one of the safest countries to visit in Africa and to explore wildlife at. It is a great spot for bird watching and also has a lovely urban contrast to offer to you.
Visa Procedure
It is highly advisable to see the official embassy's website, because the visa procedure of Zambia is nothing less than confusing. There are a lot of formalities to be completed and there is no set rule for each entry point. The borders have a different order and even airports have different rules. Even so, most people can obtain a visa on arrival and can pay either by cash or by credit card.
When to go
The best time to visit Zambia is during the months of November to Mid April. Apart from this time all the other months are unbearably hot. You can explore the best of wildlife during this time. Make sure to visit during November so that you get decent deals on accommodation.
Destinations to cover
There are plenty of places to see and plenty of things to do in Zambia. While drawing out your Zambia travel guide, remember to explore its urban side by visiting Lusaka, Chingola, Chapata, Kabwe, Kasama, Kitwe, Ndola, Mufulira and Livingstone. If you want to explore nature at its finest- then you have to include in your itinerary the following- Blue Lagoon National Park, Kafue National Park, Lochinvar National Park which is a bird watcher's paradise, Lower Zambezi National Park, North Luangwa National Park, Nsumbu National Park, South Luangwa National Park, Victoria Falls and West Lunga National Park.
Get in and around
The best answer for how to reach Zambia is through the Lusaka airport. You can also get in by train via Kapiri Mposhi, Zambia, Dar Es Salaam and Tanzania. You can enter by car although the procedure is highly confusing and advised against. You can also enter via a boat from Tanzania. You can get around by bus, mini bus, internal flights, cars and by asking for lifts.
Hotels and Food
There are plenty of hostels available for budget accommodation and there are also various mid range along with luxury hotels available if you wish to shell out little more. Food is quite cheap, but the availability of food for vegans is much lower. You should definitely try out nshima, ndiwo and umunani along with kapenta chibwabwa and ndelele.
Searching for something specific?