How to make an itinerary
Enter your destination in the itinerary planner. Add multiple cities
Select modes of transportations for travel planning
Shortlist flights or trains based on price or speed or arrival and departure time
Select hotels or homestays in the vacation planner hotel list
Create a day by day things to do list to see in your itinerary builder calendar
Add points of interest, restaurants and custom locations to your itinerary
Use the map on the travel planner to find nearby spots of any location
Add and book activities and experiences in the destination
See your trip cost in the trip budget calculator
Print or share your itinerary, invite friends for group trip planning
See detailed steps below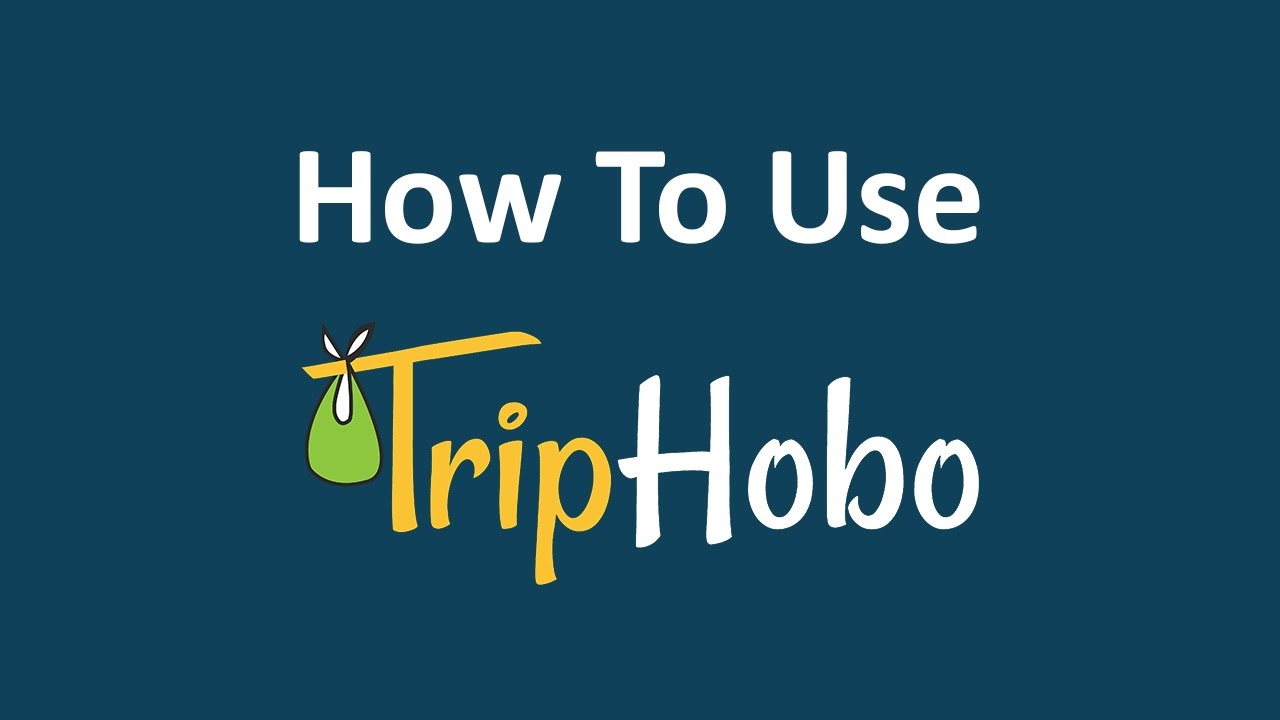 How to plan a trip with TripHobo Trip Planner
1

Select the destination that you want to add to your itinerary maker. You can choose from the 90K+ destinations featured on TripHobo. Let's make a trip plan for New York.

2

The itinerary maker will pick your current location, as the city you are travelling from. You can also change it to the name of the city you want to travel from. Let's say we are travelling from Sydney.

3

If you are planning to return to the city that you started your trip plan with, click on the I am planning to return here checkbox. Alternatively, you can also add another city as your last destination.

4

Enter the dates of your travel or click on Not sure about dates if your travel dates are not fixed. If your travel dates are not fixed, the planner will pick up the closest date for your trip plan. You can edit the time of departure for your trip and select the number of days you want to spend in each destination.

5

You can add multiple cities to your travel plan by clicking on Add more cities. TripHobo offers the best travel options and mode of transports from your departure point to arrival point. In this case, we are adding Chicago to our trip plan.

6

TripHobo offers the most recommended mode of transport between your selected destinations as default mode of transport. You can change the mode of transport by clicking on the dropdown and choosing from various transit modes. You can also add a custom route if the route you are looking for is missing.

7

To add your pre-booked/pre-chosen flight, you can click on the details and choose your flight. You can also add your flight details if you can't find your flight in the list.

8

Once you have added all the destinations to your plan, you can proceed to day-wise planning. You can click on save and let me plan for a customizable itinerary or select the save and suggest a plan to get a readymade plan for your chosen destinations.

9

For D.I.Y. trip planning, we shall proceed by clicking on the save and let me plan option.

10

TripHobo provides you with a list of best hotels in the city that you are travelling to (in this case, New York and Chicago). These hotels are fetched from our strategic partners like Booking.com, cleartrip, hotelscombined, Agoda and priceline. You can also choose and book an Airbnb. You can also added a pre-booked hotel to your plan.

11

To get amazing deals on the hotel booking, click on the Book Hotel tab and make a booking right away. If you want to book the hotel later, add your desired hotel to your itinerary planner by clicking on the Add To Plan tab. Click on Continue to Plan tab to continue your trip planning or you simply skip it by clicking on No Thanks.

12

The travel period from your starting destination to your desired destination will be mapped in orange colour. You cannot add any attraction within your travel period.

13

To start planning the day-wise, click on the Add Activity button on the top left. You can add attractions and points of interest, Tours and experiences and restaurants to your trip plan. If the place you are looking for is not available, you can add it using the custom places tab.

14

Start adding attractions by clicking on the + sign on the attraction of your choice, add it to the desired day. If you want to know about the attraction, click on the details to know more about the place, including the opening and closing times and ticket prices.

15

You can filter and pick attractions for your itinerary based on categories. The attractions are available under various categories like- entertainment, historic, Outdoors, Must-see, family and kids, food and drinks, Museums, Leisure, Historical, Arts and culture.

16

Similarly, you can add tours and restaurants to your trip plan. You can filter the tours by the vendors, type of tours, language and attraction-specific tours.

17

If you want to add free time to your day, you can add Block time.

18

This trip planner will also provide you with information on public transports like bus, train, metro, ferry to reach the various attractions and get around any particular city. To view the mode of transport available, click on change button, seen between two attractions.

19

Add multiple attractions to your day. You can change the time spent at any particular attractions by clicking on the time slot icon. However, you cannot change the start time of the selected place. To change the start time of any place either change the start time of the day, adjust the stay of the previous place(if any) or add idle time.

20

The recommended duration to visit any attraction is already mentioned, you can always enter your preferences in the itinerary maker and change the stay time.

21

For each attraction on the itinerary, you can check out the nearby attractions by clicking on the See Nearby button for the attraction.

22

Lock Feature: Once you're done planning the itinerary for the whole day, click on the lock icon to lock the attractions, hotels and restaurants that you have selected.

23

You can view this itinerary plan on maps by clicking on the Map View option. The Map view offers segregated option where you can just view the attractions that you picked on the map, the restaurants, the hotels or view the entire trip plan on the map. You can return to the planner by clicking on the Planner view button.

24

You can add notes for each day of your itinerary, by clicking on the note icon beside each day.

25

If you want to keep the trip plan flexible, you can click on the Save as Draft option under the Finish Planning drop down. After you are satisfied with your trip plan, you can click on the Finish Planning tab. You can now view your finished trip plan and and you can scroll down the screen and view the trip plan day wise.

26

Once your plan is finished, you can edit it multiple times. You can also make this plan a group trip plan by inviting your friends to contribute. Click on the Group Planning option in the top right drop down and enter email id. You can invite using a message, give edit access as well as chat within the plan to make changes.

27

You can save and print your itinerary. You can also rename this trip by clicking on edit button. You can review the trip plan and share your personal experience. Share your trip plan on social media with your friends.

28

TripHobo's Trip Planner will offer a comprehensive budget for your vacation. This budget is available at the top right corner of the screen and offers detailed breakdown of your trip cost. You can edit the pricing, change currency and add field of expense as per your choice to the budget. You can also add number of people and get a budget for your trip.

29

You can access your trip plan on phone via TripHobo app on iOs and Android.

30

You can share the trip plan on social media.
Top features of TripHobo's Trip Planner
Plan city-wise trips with attractions & activities
Know how much you'll spend on your trip.
Intuitive trip plans designed by smart algorithms.
Plan a trip with friends, family and groups.
Compare prices and book hotels, hostels, homestays & vacation rentals.
Customize your travel plan from scratch.
Book handpicked activities guided by expert locals
Trending Countries
Trip Planner Reviews
Here's what happy travelers have to say about us
Natalia Payer

16-Jan-2018

Group Travel Planning done right!

Let me thank you for creating such an incredibly helpful website! I am an avid traveller but I always find it so stressful trying to manage the itinerary and budget while planning. I'm currently planning a holiday with my mum for next month but we live in different countries and are constantly messaging ideas back and forth, discussing our budgets and plans and it was all just getting a bit confusing, your website has eased that trouble by allowing us to both collaborate on the digital itinerary. I love the daily itinerary layout and that it's so easy to see your entire plan at a glance. 

One of the best travel planning apps I've come across!

For the most part, I think this is a good site. I downloaded a couple other trip planning apps and I think this one is one is definitely better. Keep up the good work. I do like that you can find attractions by city and put them on your daily planner. The distance between activities and attractions is displayed, another feature I found really useful.




Katarzyna Dopierała

04-Jan-2018

An itinerary planner that's ideal for detailed travel planning!

I loved the itinerary planner platform. It was exactly what I was looking for. What was most important for me was to have the hints of most popular attractions.

It was amazing that I could add the attractions directly onto the map and see how far they were from one another and from our hotel. I found the site incredibly useful!! Loved it. A definite 8 , I already recommend it to my family and they were impressed!

The Trip Planner I was looking for!

TripHobo was awesome!

Very informative, easy to use and the suggestions were very helpful. I haven't booked anything yet, but want to show my husband the site so we can make a plan

For our trip to Europe. I would rate it a 10 at this stage, and look forward to using it when we are ready to commit.