Know more
Plan a Trip / Trip Planner / Itinerary Planner
Travel planning is fun and easy when we can find all the essential elements at one single website. TripHobo is the best way to plan a trip for any trip worldwide. Pick the destinations where you want to travel; choose popular attractions, book hotels and tours get ready for your trip. We come across some of these questions below from travellers all the time.
What is a trip planner?
A trip planner is an online tool which helps you plan trip between two points of attraction using special search algorithms. Travel and transit planners use algorithms which suggest attractions, modes of transport like bus, train or air. A good travel planning software also organizes trip based on preferences and schedules by traveller.
Based on the need of travellers, we developed an intelligent yet simple trip planner tool. This itinerary planner offer customized trip plans to travel enthusiasts.
What are the steps to plan a trip?
Follow these top 11 basic steps to plan a trip for your next dream vacation.
Pick your destination for the trip
Decide the no of days you can spare
Explore sample trip plans and travel guides
Estimate a rough budget
Book Hotels, flights and tours
Check for the local transit
Create a day-wise itinerary
Add notes
Get visa and travel insurance
Find local restaurants
Get a printed copy of your itinerary, share it with friends
What is a good trip plan?
To make a memorable and awesome trip, you need to create a good trip plan. Here are these few elements which make a trip plan a Perfect trip plan.
A good trip plan includes:
All points of interest and attractions of your choice.
It has comfortable accommodations per your budget.
It provides perfect mode of transport between two points.
It provides good public transit options like bus, taxi, public transit, metros and rails.
It offers well-organized schedule for your travel
Includes restaurants as per your preferences.
It makes your trip rich in cultural and local flavours
It gives you a flawless travel experience.
What makes TripHobo planner unique?
The best thing about this planner is its flexibility to make a trip plan. It offers to customize your trip plan as per your budget and interest. You can include or remove the hotels, attractions etc. from the trip plans you have created. Below listed are the features which keep us on the top from all other planners:
If you are wondering how to plan the perfect trip with TripHobo, you must have a look at some unique features
Easy and quick travel planning platform
Flexibility to use anywhere.
Anyone from layman to tech gig can create a trip plan here
One can create plan from 1 day to as many days as they want
Available for single city as well as multi-city trip plan
Covers maximum number of attractions in the world
You can add notes for your convenience
You can make your trip plan private or public, share it on social media
Customized to add hotels, attractions, travel options etc.
This planner has more than 140K destinations from all around the world. It means you will never miss out on any location while planning your trip.
It has got more than 1 Million user generated itineraries for cities, which help as a suggestion while you create your own itinerary.
If you want to plan a trip to a city whose language you don't speak, TripHobo comes to your rescue. Since its well curated data is directly sourced from local information and translated in English, it helps a traveller in planning for a trip even to remote destinations without any hassle.
It includes adventure activities, sightseeing recommendations and quirky local experiences making it a great pick for experiential travel.
How Does this Trip Planner Work?
It is a fabulous online travel planner that lets you plan your dream itineraries- from a trip to Europe, to a scenic route planner, to a route plan of NYC, TripHobo has it all!
You can first create a multimodal, multicity travel plan with understanding of transit options like bus, trains, ferry flights and taxi.
Once the travel plan is created, you can also create a day-by-day itinerary with attractions, things to do, hotels and restaurants in each city.
Planner will provide you with information like public transport information, metro train routes, maps, road transit, city bus transit, walking routes. You may also optimise the routes and plan routes on maps. This very itinerary can serve as your base for light rail planner, bus route planner, train trip planner.
It will also provide the detailed information on ticket prices of attractions, estimated cost of transit options and travel time between each point of interest.
You can then book hotels, tours and finish your crisp trip plan. You can take a print out or access it online anytime.
Your itinerary gets stored in your profile. So anytime you login to TripHobo you can view your trip plan.
Is this online Trip Planner Free?
We understand that one of the most important things to consider when planning a trip is the budget. This is free to use and charges absolutely no fee for planning your trips. Why spend money on getting a perfect trip plan when TripHobo does it for free! To create your own travel map or use the existing itineraries created by travel experts, login to the website and let the trip schedule maker work its magic on you. For availing great discounts on hotel bookings, you can register with your email-id or Facebook account.
Can I plan a trip to China, Japan, Asia and popular tourist attractions?
While planning a trip on you can pick and add multiple cities where you wish to travel. You can add as many attractions as you like in a trip plan but this online travel planner will suggest you the ideal number of attractions for a day. Here is the best way to plan a trip to China, Japan or a scenic road-trip across USA.
For what duration can I create a journey plan for?
This is a multi-city, multi-day journey planner and you can create a journey plan for duration of 70 days. This duration includes the journey time between multiple points as well as the actual time spent at the various destinations. The key feature of TripHobo Journey planner is its incorporation of schedule information with accommodation, experiences and sightseeing.
Is this planning tool on my mobile?
You can also browse the trip plans on your phone through TripHobo's iOs and Android apps. The best travel planner is just a click away! We at Joguru believe that you deserve a great getaway and offer the FREE planner so that you make most of your vacation. TripHobo is the best trip planning app on android with its smart trip planning and hotel booking platform at the same place.
We aim to provide travel planning aid to all, hence its well-structured, user-friendly and easy to operate trip planning app on mobile phones is especially useful for elderly travellers.
What is importance of Itinerary Planner? Why do I need to Map my trip?
Let's understand why do you need to plan an itinerary? Everyone needs their trip plans to go in smooth and arranged way.
Itinerary planner saves your time in travel planning with pen and paper
Helps you efficiently visit all your dream destinations
A Planner helps you in estimating budget for your trip
Makes all your hotel, tours booking all at one place
It helps you in figuring out the best modes of transport
Helps in prioritizing attractions as per your interests and likes
Reduces your hassles when you are on the trip
Makes your trip comfortable and memorable one for sure
Helps you in not missing unique things to be done
Go ahead and plan a trip to your Dream Destination Now. Share your feedback with us to make us better.
How can I use TripHobo to plan a group journey?
This planning software is the perfect tool to plan a group journey to anywhere in the world. Plan your trip on TripHobo, save it and then invite your friends to edit the journey plan. The group journey plan can be shared with multiple users simultaneously and you can choose to give edit or view access on the planner to your friends. The changes in the itinerary will be visible to all the members of the group and you can also use the live chat to communicate with your friends. This will help you to plan a route for your group trip.
What are the different public transport systems that I can use on this Journey Planner?
This planner incorporates all the available transit systems in a particular destination. It suggests you the best available public transport between two points and the most optimal route for your journey. For planning a trip between two countries or cities, the itinerary suggests railway or bus while for local commute, metro, bus and rail is suggested. Use this tool as a route planner & it suggests you the most optimal route for your travel, real-time calculating the time required to finish the journey. You can also change the mode of transport to plan your journey. If you want to drive on your journey, this planner helps you find driving directions.
Can I save and share my trip plans on Facebook and Twitter with friends?
Yes, you can save your trip plans, share it on social media like Facebook and Twitter and let your friends know about your awesome travel plans. There are many people who are willing to share their trip plans with others. These good travel plans have tried and tested information about planning a holiday, so they are indeed a good guideline. TripHobo is a great way to share your trip plans online as well as check trip plans created by others.
How to make an itinerary
Enter your destination in the itinerary planner. Add multiple cities
Select modes of transportations for travel planning
Shortlist flights or trains based on price or speed or arrival and departure time
Select hotels or homestays in the vacation planner hotel list
Create a day by day things to do list to see in your itinerary builder calendar
Add points of interest, restaurants and custom locations to your itinerary
Use the map on the travel planner to find nearby spots of any location
Add and book activities and experiences in the destination
See your trip cost in the trip budget calculator
Print or share your itinerary, invite friends for group trip planning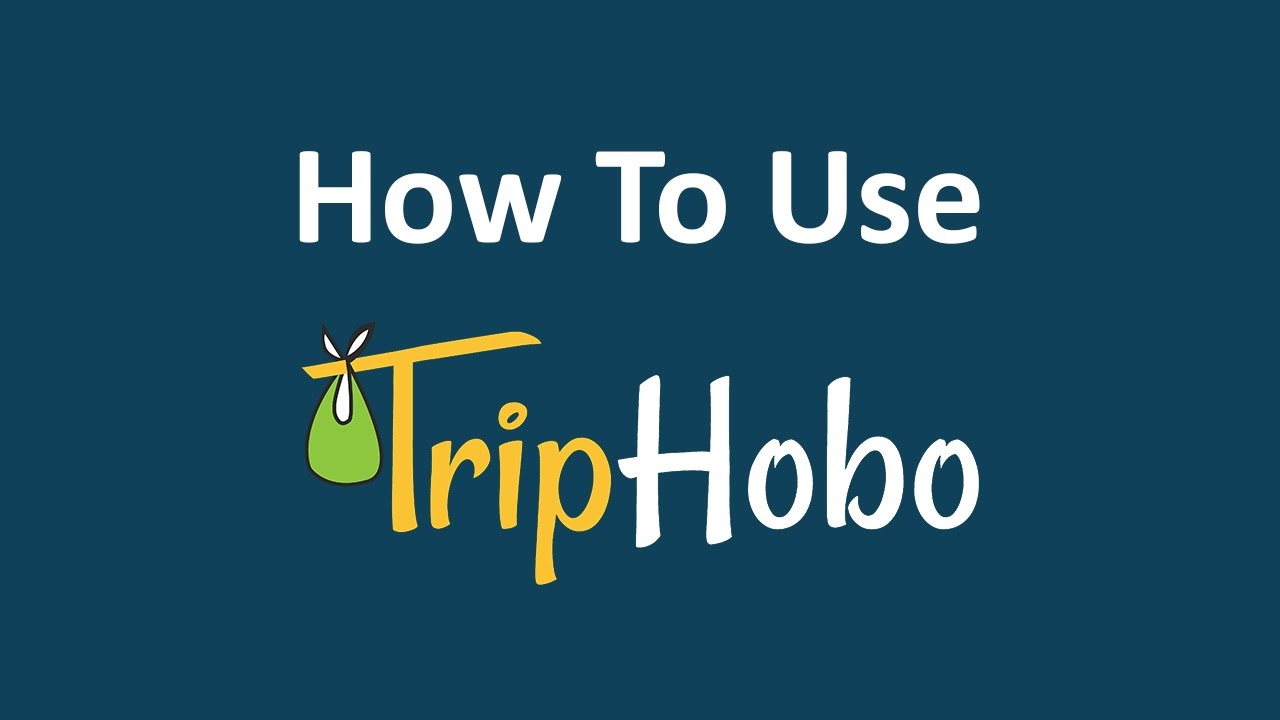 Top features of TripHobo's Trip Planner
Plan city-wise trips with attractions & activities
Know how much you'll spend on your trip.
Intuitive trip plans designed by smart algorithms.
Plan a trip with friends, family and groups.
Compare prices and book hotels, hostels, homestays & vacation rentals.
Customize your travel plan from scratch.
Book handpicked activities guided by expert locals
Trending Countries
Trip Planner Reviews
Here's what happy travelers have to say about us
An exciting discovery- Trip planner

I love planning holidays and TripHobo has been my most exciting discovery planning my trip to Taiwan - it has some amazing features that I really love.I spent a little time on it yes, in fact i want to move all my plans onto it (instead of making plans).Being able to allocate the amount of time spent at a location and being able to lock in a time to be there, being told that it may not be open or that it is closed on that day is a great concept. Being told the travel time between locations and being able to change the mode of transport is another feature i loved! The find attractions nearby along with the daily map is also pretty handy!

Alan John Del Mundo

08-Feb-2018

The kind of product I was looking for!

It is really amazing.  I have already recommended this travel planner to friends and they also loved it.

Love the drag and drop of activities and information regarding the times when the place is open and blocks it if the place is already closed.

Caroline De Voecht

30-Jan-2018

Great app for day-to-day planning!

I liked the possibility to make a detailed (transport, POI, hotel) planning with biggest travel app.I also like the design of the trip planning app, since similar apps I read about had a rather boring design. It is definitely more inviting and makes me want to start my travel plans already. I liked the day-to-day planning that looked like a journal. The map view is a good idea in itself

Gabriela Cuevas

25-Jan-2018

Detailing done right!

I found the itinerary planner very interesting!

I loved the fact that it breaks the itinerary by day and that it suggests activities for each one, and with the time it'd take.